Netflix Watch Party: Hasan Minhaj's "Homecoming King" Tonight
Posted on 10/5/20 7:23 PM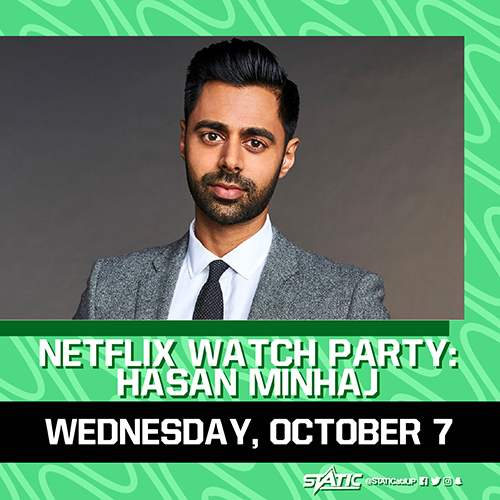 Join STATIC tonight (Wednesday, October 7) for a Netflix Watch Party featuring Hasan Minhaj in his 2017 smash comedy special, Homecoming King. Event begins at 8:00 p.m.
In Homecoming King, his first stand-up special, "Hasan Minhaj weaves humorous and heartbreaking anecdotes to tell his life story as an Indian-American Muslim. Topics include racism, bullying, and meeting the demanding expectations of his immigrant parents."
Watch via Google Chrome's Netflix Watch Party extension. Must have a Netflix account, but you can sign up for a free 30-day trial.
STATIC will ask some funny Hasan Minhaj trivia, with the winner taking home some amazing prizes!
For more information, check out the STATIC website, Twitter page, or Instagram page.