Need Halloween Plans? STATIC Has You Covered with a Friday Night Dance Party!
Posted on 10/28/20 7:46 PM
Bummed that COVID canceled all of your Halloween plans? STATIC's got you covered with a free, streaming Halloween Dance Party on Friday night.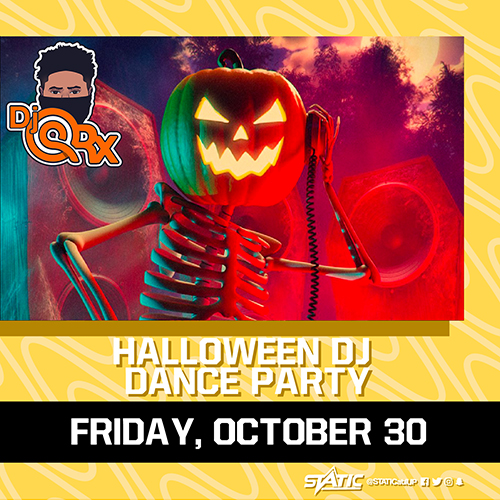 It'll be a Monster Mash!
STATIC closes out its Halloween Week of programming on Friday, October 30, as we host a virtual Halloween DJ Dance Party featuring IUP's own DJ QRX via Twitch. The fun runs from 8:00 p.m. to 11:00 p.m.

Hang out with some friends (virtually or in-person, as long as you're acting safely and responsibly), wear your favorite costume, and turn up the volume for a high-energy performance from one of STATIC's favorite DJs, IUP's own DJ QRX, playing a non-stop string of new and classic bops all night long.
No preregistration required. Free! Follow STATIC on Twitch to join in the fun.
For more information, check out the STATIC website, Twitter page, or Instagram page.