This Week With STATIC: August 24-30
Posted on 8/26/20 7:37 PM
Welcome back, IUP! STATIC is pumped about releasing its Fall 2020 Event Calendar. We're still dotting our i's and crossing our t's, so we aren't ready to get it to you just yet.
But! We do have our first event of the semester ready for you: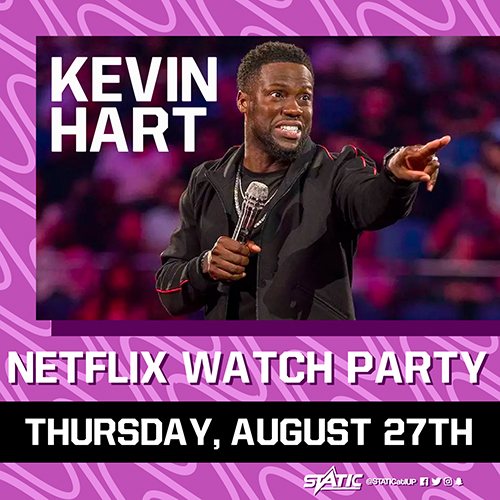 On Thursday, August 27, STATIC kicks off the 2020-21 academic year with a Netflix Watch Party featuring Kevin Hart in his 2010 smash comedy special, Seriously Funny! The event begins at 8:00 p.m.
In Seriously Funny, Kevin Hart performs in front of a sold-out crowd in Cleveland, Ohio, skewering relationships, parenting, and, of course, Shaq!
Watch via Google Chrome's Netflix Watch Party extension. Must have a Netflix account, but you can sign up for a free 30-day trial.
STATIC will ask some funny Kevin Hart trivia, with the winner taking home some amazing prizes.
For more information, check out the STATIC website and Twitter page.