Netflix & Chill: "Joker" This Thursday
Posted on 2/10/20 4:32 PM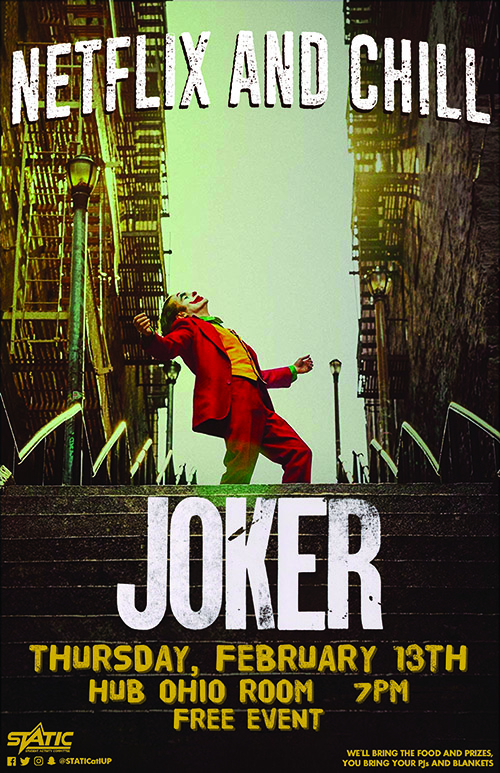 Is it just us, or is it getting crazier out there?
Live on the big screen in the HUB Ohio Room, join STATIC as we present a Netflix and Chill Movie Night with Joker (2019) on Thursday, February 13, at 7:00 p.m. We'll supply the movie, popcorn, candy, drinks, and anti-Valentine's Day feelings. You just bring your PJs, blankets, and some pillows.
In Joker (2019), "Forever alone in a crowd, failed comedian Arthur Fleck seeks connection as he walks the streets of Gotham City. Arthur wears two masks—the one he paints for his day job as a clown, and the guise he projects in a futile attempt to feel like he's part of the world around him. Isolated, bullied, and disregarded by society, Fleck begins a slow descent into madness as he transforms into the criminal mastermind known as the Joker."
This event is completely free!
For more information, visit the STATIC website or Twitter page.