IUP-TV at Winter-Warmup Event
Posted on 1/21/21 6:30 PM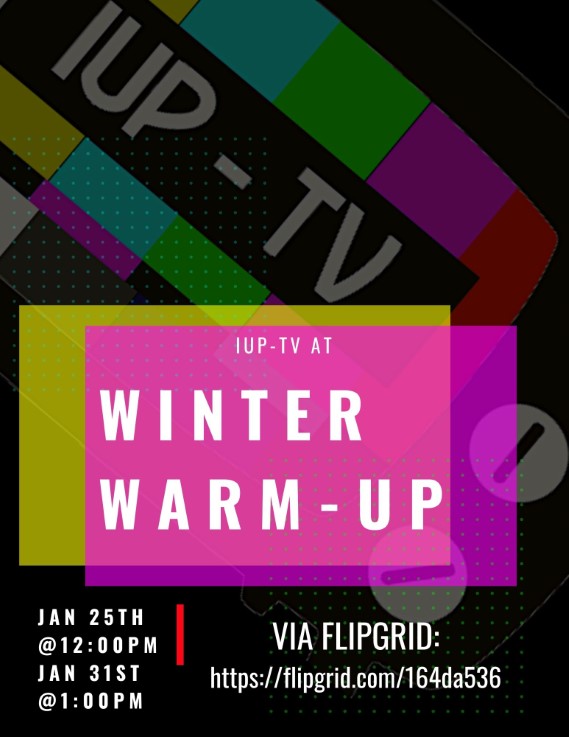 Are you interested in learning more about IUP-TV? Whether you're an experienced member or don't know anything about television, we want to help you learn all you can about television production.
If you want to try a hand in video editing, on-air talent, or camera equipment, we offer hands-on studio training for all levels of knowledge.
Join us for IUP's Winter Warm-Up event, where you can learn more about IUP-TV and other organizations at IUP! The event will be held via Flipgrid and will run from January 25 to January 31. IUP-TV's Flipgrid code is https://flipgrid.com/164da536.