Waltman's "Troubadour" to Screen at Edinburgh Fringe Festival
Posted on 8/20/20 12:41 PM
A film directed by IUP Communications Media faculty member Jeremy Waltman has been selected to screen at the 2020 Nightpiece Film Fest, part of the Edinburgh (Scotland) Fringe Festival. Troubadour tells the story of a medieval knight who tracks a strange creature through an ancient forest, while modern friends discuss relationships.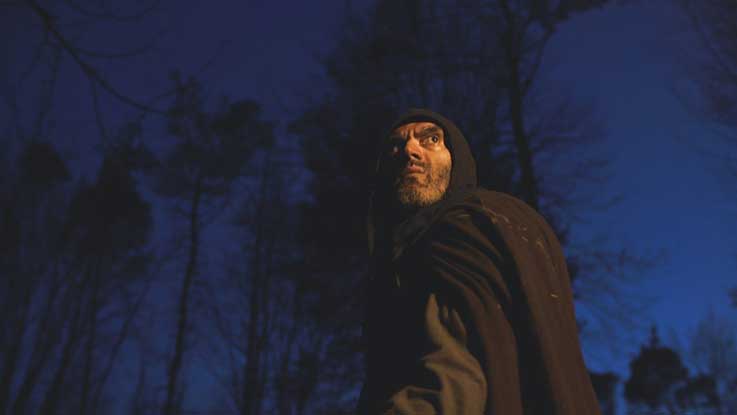 Shot in Indiana in 2019, the production included crew members from the IUP Student Film Association and Communications Media alumni and starred film and television actor Migs Govea (Oceans 8, The Blacklist, and Law & Order).
Due to COVID-19 restrictions, the film screening has been moved to October 10 and 11, 2020, at the Avenue Theatre in Sittingbourne, Kent, UK.