Faculty Collaboration Blends Dance and Film
Posted on 3/26/20 6:13 PM
A collaborative project between faculty members in the Department of Communications Media and the Department of Theatre, Dance, and Performance has resulted in a film project.
Based on the research of dance instructor Joan Van Dyke, this performance project culminated in a short film directed by Communications Media faculty member Jeremy Waltman. The interdisciplinary project revolves around thecast-based approach for the ballet Ordnung. which can be viewed at "The production, Ordnung: A Dance."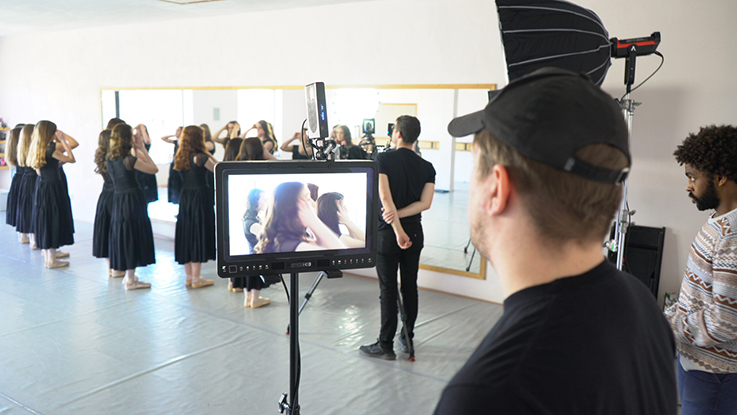 Members of IUP's Student Film Association and graduate students in the Master of Science in Strategic Communication program assisted with the production, shot on location in Punxsutawney.
The project will be presented at the FifteenthInternational Conference on the Arts in Society in Galway, Ireland, in summer 2020.