Members from the Eberly Women in Business student organization attended the Indiana County Women's Summit this past month.
The annual event was held on March 2, 2023, in the Kovalchick Convention and Athletic Complex. Indiana County Women's Summit is an event hosted by the Indiana County Chamber of Commerce for women in and around the community, with the purpose of connecting, educating, and discussing topics related to workforce development and insights for women in the workforce.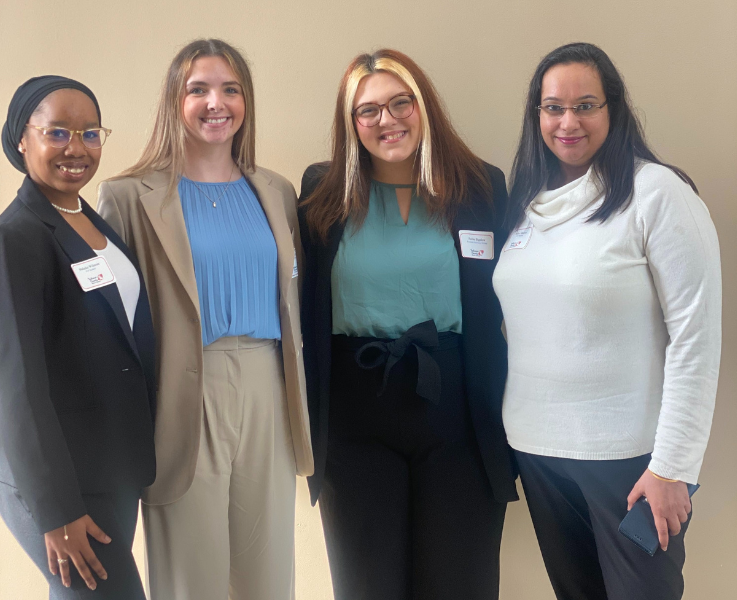 "The event was a great success, and I feel that it made me more aware of the acceptable business practices here in the USA. The entire experience was enriching and fulfilling at the end," Richa Sharma, an international MBA student, said.
Junior marketing major Parker Pratt reflected, "Dr. Turner talked to us about diversity and inclusion in the workplace. I believe every woman walked out of that session inspired to implement D&I in the workplace if they have not already."
Malaika Wilmore, WIB marketing chair, recalls the event as "a truly great experience, and I would definitely advise any young ladies that are looking to get a little sneak peek of the dos and don'ts as a professional woman to attend."
WIB president Harlee Bigelow concluded, "This event was a pleasure to attend, and I acquired great advice as a future woman in business."
Interested in joining the Women in Business student organization? Contact Amy Cook at amycook@iup.edu or visit them on Crimson Connect.