Eight students from Eberly College's Women in Business organization attended the virtual Pennsylvania Conference for Women on October 7, 2022.
Attendees included: Harlee Bigelow (president), Mallory Galinac (secretary), Malaika Wilmore (marketing chair), Emoni Jones, Elizabeth Haffling, Richa Sharma, Lilian Westhafer (vice president), and Kristina Adkisson.
The virtual conference, aimed to inspire others through world-class speakers, included keynote speakers Laysha Ward, D-Nice, Kizzmekia S. Corbett, Jacqueline Guichelaar, Leslie Stiles, Marlee Matlin, Kathryn Owen, Malala Yousafzai, and Lisa Ling. The day also consisted of various breakout sessions led by industry experts, networking sessions, and one-on-one résumé and career coaching sessions.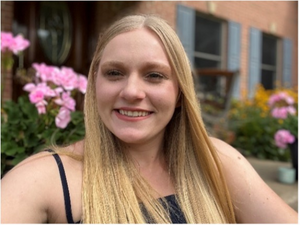 Mallory Galinac, a junior accounting major and secretary for the IUP Women in Business organization, especially enjoyed the keynote speaker Kizzmekia Corbett and her words of wisdom, "Change is synonymous with growth." Mallory admired Corbett for her role as the lead scientist on the Moderna vaccine.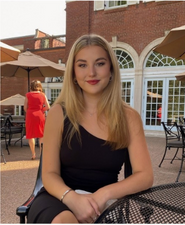 Lilian Westhafer, a junior marketing major and vice president of the IUP Women in Business organization, recalls a good lesson to keep stored in your brain for your future career is, "How to say no as a woman in the workplace to get what you deserve instead of being deemed low."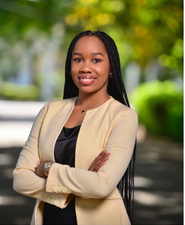 Malaika Wilmore, a sophomore international business major and the marketing chair of the IUP Women in Business organization, said "The PA Conference for Women had a diverse group of speakers discussing different aspects of life and the professional world." Her main takeaway is "Being successful doesn't mean you have to suffer—mental health and happiness come first."
Participation in the conference was made possible through funding from the Eberly Women's Leadership Program. Amy Cook oversees the Leadership Program as well as the Women in Business organization and noted, "The Pennsylvania Conference for Women is an amazing opportunity for our students to begin to connect with other women and engage in the most current topics we are facing in today's workforce environment. These young ladies look forward to the opportunity every year and Eberly is happy to support their involvement."