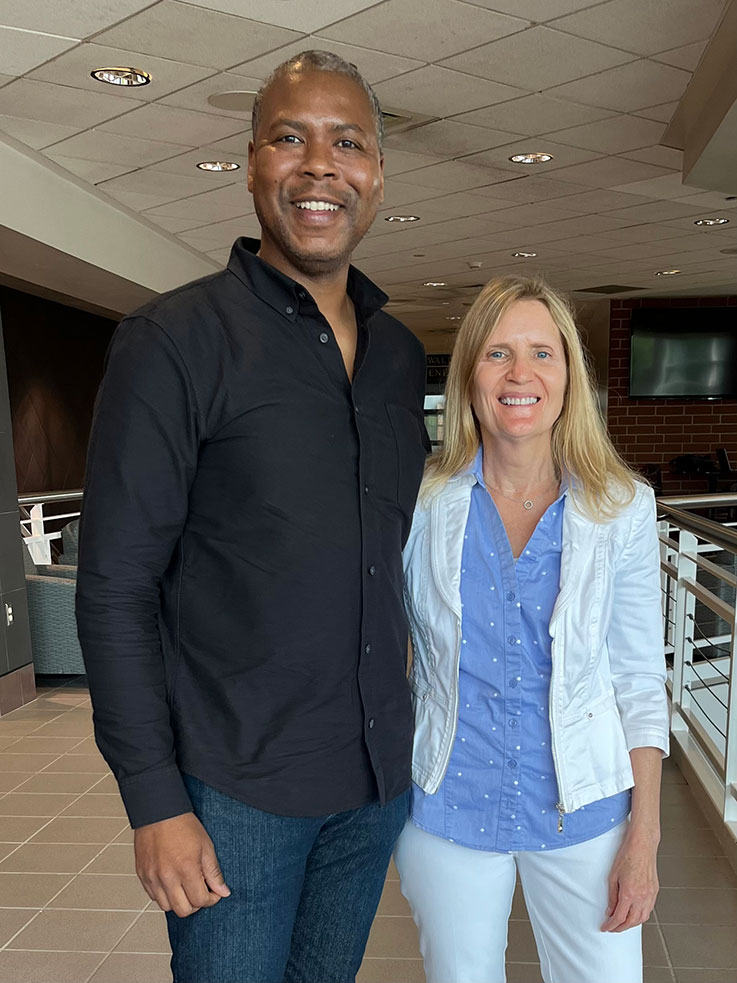 On September 6, 2022, Eberly College of Business alumnus Michael Peterson, CPA (BS accounting '96) spent the day at IUP with a full day of activities. Peterson is a senior audit manager with Cohn Reznick in their Atlanta, Georgia, office.
Professor Kim Anderson of the Department of Accounting and faculty advisor of the Student Accounting Association invited Peterson back to IUP to meet with current students and administrators and to tour the campus. Peterson was a student in two of Anderson's classes in 1996, and he had not been on campus since he graduated in December 1996. He brought his three children with him, including 15-year-old twins Samara and Elijah and his 17-year-old daughter, Nadira, who is interested in applying to IUP.
"Michael was a great student and did very well in my classes, particularly Intermediate Accounting. He went on to pass all four parts of the CPA exam on his first try, which is extremely impressive. I really enjoy connecting my former students with my current students, and I really appreciate Michael traveling all this way to come back to campus," Anderson said.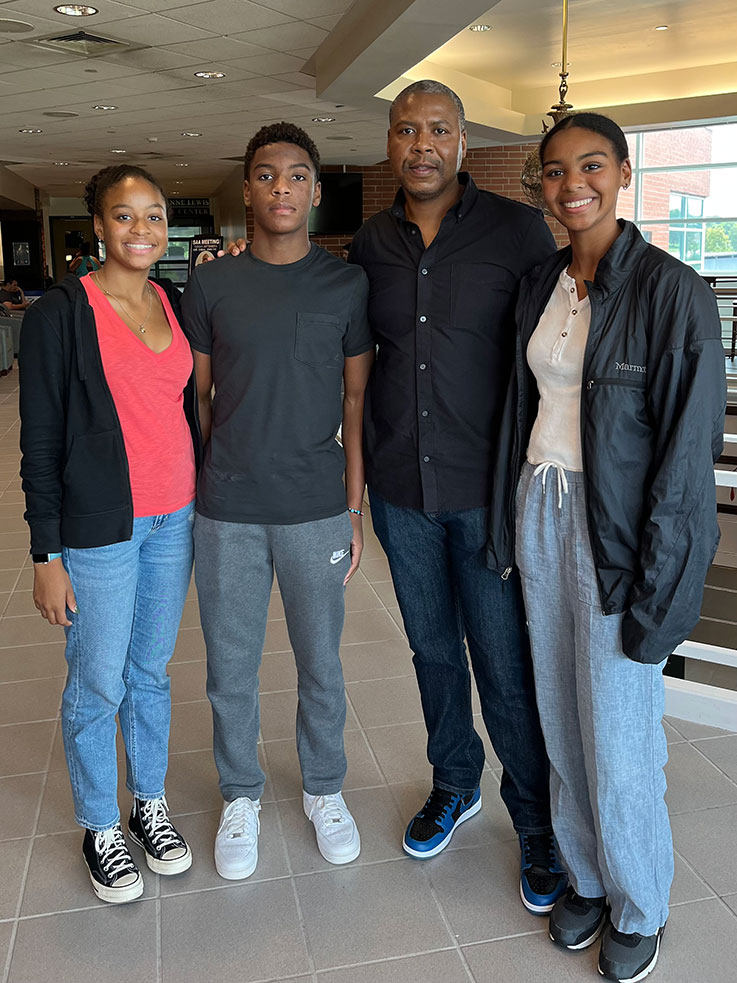 Peterson's day began at 9:30 a.m. with a tour of Eberly, led by Amy Cook, assistant dean. Following the tour, he met with Mary Jo Ludwig, major gift officer, and Prashanth Bharadwaj, interim dean. Peterson spoke to Anderson's Intermediate Accounting students, had lunch with five accounting students (Tahirah Arter, Matthew Gulyas, Isaiah Houser, Jalen Hudson, and Kacy McKeel), and went on a campus tour led by student ambassadors Gulyas and Madison Reddick. He concluded his day by speaking to the SAA at 4:00 p.m.
"I thought the day was well scheduled. Sharing the day with my kids and seeing Dr. Anderson was a big part of why I enjoyed it so much," Peterson said. "We really enjoyed starting our day off with the tour of Eberly, and I appreciated the diversity at lunch, and I hope that IUP continues to offer that face time to their students of color."