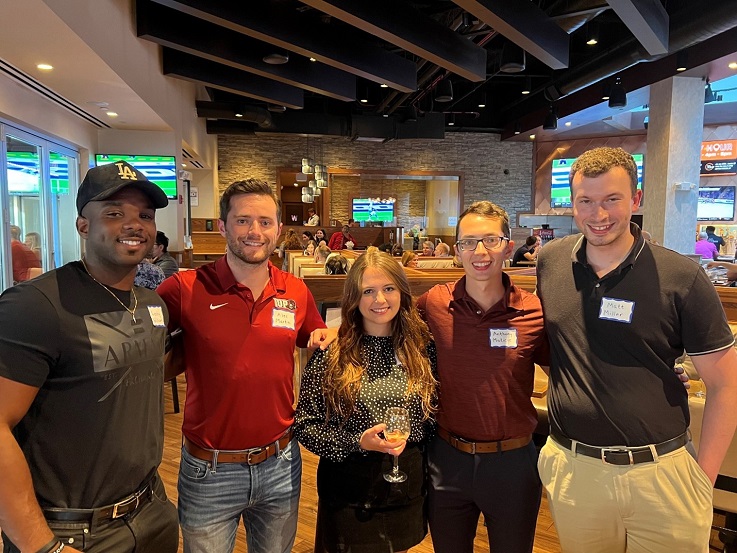 On July 28, 2022, the IUP Student Accounting Association hosted a networking event for accounting alumni at City Works in downtown Pittsburgh. The event began at 5:30 p.m. and was attended by 36 alumni and two IUP accounting majors interning in Pittsburgh, and concluded at 8:30 p.m. The SAA faculty advisor, Professor Kim Anderson, organized the event, and 29 of the alumni were former students of hers.
Alumni with a wide range of experience levels participated, including alumni with graduation dates in the mid 1980s to early 1990s as well as several who graduated within the past three years. A broad range of industries was also represented, including Big 4, national, regional, and local public accounting firms; banks, insurance companies, a utility company, Fortune 500 companies, and more. Many of the alumni knew one another from either their time at IUP or from working together as colleagues in the past.
"Everyone seemed to have a great time and said they hoped the SAA would hold this event again in the future," Anderson said. "One alumnus mentioned that the event made him want to give back to IUP. Another offered to speak at an SAA meeting, and one other expressed an interest in registering for our fall Accounting and Finance Career Fair."