Studio Art faculty Sean Derry and Sharon Massey were awarded a Moonshot Grant from Remake Learning for their upcoming project, Studio Stream.
Derry and Massey collaborate as Local X Change, developing projects, programming, and curriculum that combine design, technology, and civic engagement. In this funding cycle, 10 projects each received $70,000 Moonshot Grants to reimagine the future of learning.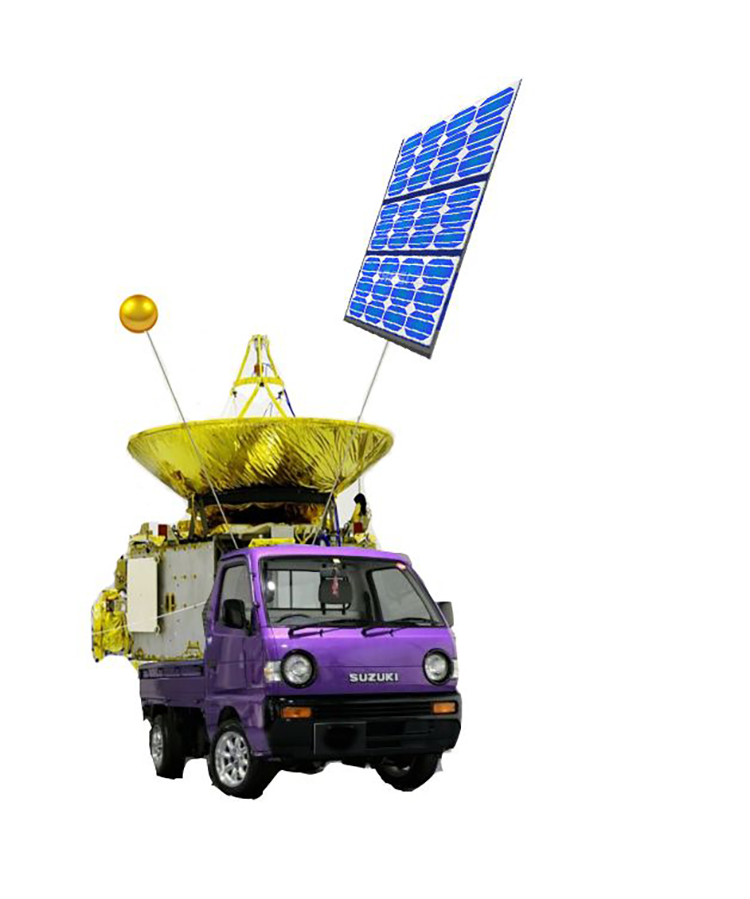 For Studio Stream, Derry and Massey will repurpose a Japanese mini-truck into a traveling earthbound communications satellite and co-create an internet-based radio station. Partnering with Rivers of Steel National Heritage Area, Studio Stream will collaborate with rural teens living in Brownsville, PA. Learners will be introduced to working with electronic circuits through the creation of custom Bluetooth speakers that will be distributed to communities touched by Studio Stream.
Construction on the mini-truck will begin this winter, with the launch of the radio station planned for summer 2024.
Remake Learning is a free peer network for educators and innovators in the greater Pittsburgh region. The network helps people connect, exchange knowledge, collaborate on new ideas, improve their practice, and find funding to spark more engaging, relevant, and equitable opportunities to enrich Pittsburgh's learning ecosystem.
Support for Moonshot Grants is generously provided by the Grable Foundation and the Claude Worthington Benedum Foundation.