"Touch in the Time of Corona," an artwork by Associate Professor Sharon Massey, was recently acquired by the Renwick Gallery of the Smithsonian American Art Museum.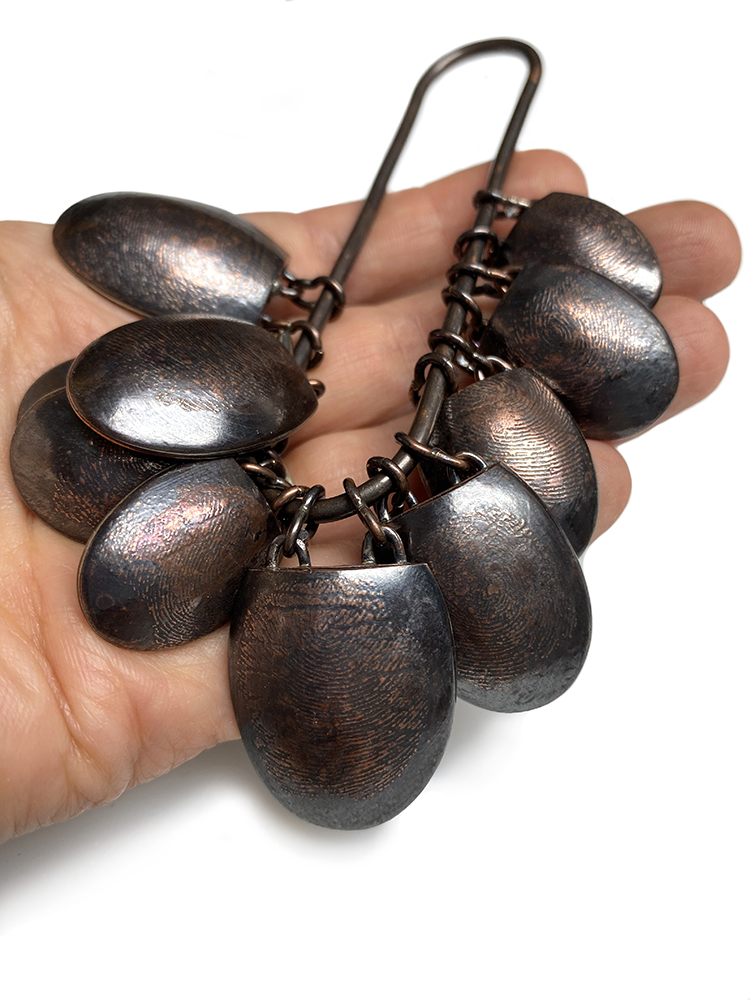 Massey was inspired to make this piece in summer 2020 after attending a small funeral for her husband's grandmother at the height of the first wave of the pandemic. She watched as her husband was unable to hug or otherwise console his grieving mother at the masked and socially distanced event. This experience inspired her to create an object embossed with her husband's fingerprints for his mother to hold as a replacement for his touch.
The fingerprints were etched using an electrolytic process onto copper formed into fingertip-like shapes. Copper was chosen for its warmth and antimicrobial properties.
The piece is now part of the permanent collection of the Renwick Gallery and will help to record this difficult year of loss.