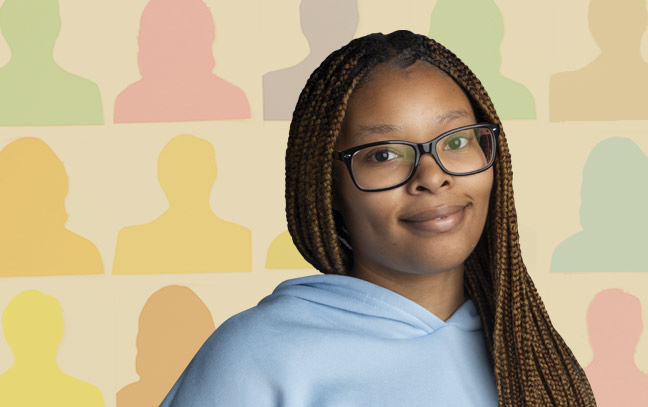 Be an Advocate for a Healthier World
You want to be part of frontline efforts on disease prevention, health education, research, and the promotion of healthy behaviors—all to help bring positive change to society. IUP's Public Health BS degree program will prepare you to become a vital member of this growing field.
Public health is both an art and science. It's where community engagement merges with the social, natural, and health sciences. You'll learn about the science of human health, from the epidemiology of infectious and chronic diseases to the complexities of the US and global healthcare systems. And you'll examine how the ethics of disparity in health care delivery affects vulnerable populations.
Why Choose IUP for Public Health?
IUP's multidisciplinary program is grounded in the social, natural, and health sciences. You'll have the flexibility to pursue a minor, a certificate, or another area that interests you through a wide choice of electives.
Whether you're interested in working on a local, national, or global scale, you'll learn how to identify public health challenges within a population, examine the root cause, and develop initiatives for positive change. A bachelor of science in public health from IUP also prepares you for graduate study related to other healthcare profession specializations.
Imagine Your Future
A degree in public health opens doors for you to diverse career opportunities in many sectors. You'll be prepared for
Entry-level positions in public health government agencies
Community health and nonprofit organizations
Corporate wellness programs
Health care settings
You'll also be ready to take on roles as a health education specialist and community health worker, cultivating healthy communities through education, research, and the promotion of healthy lifestyles.
You'll do work that matters. The knowledge you'll gain can lead to the prevention of disease and the reduction of a host of health risks to individuals, families, and communities as a whole across the state, the nation, and beyond.
Broaden Your Job Opportunities
Take advantage of IUP's 4+1 program—you can earn both your BS in Public Health and MS in Health Services Administration in four and a half years (and be admitted early into the MS program).
Or earn your BS in Public Health and then complete your MS in Health Services Administration and MA in Human Resources and Employment Relations together.
Other graduate degrees at IUP that complement your bachelor's degree in public health include the MS in Safety Sciences and the MS in Food and Nutrition.
Your job outlook is strong with a BS in Public Health. There is growing, documented demand for trained public health professionals.
Employment outlook for health education specialists and community health workers
Growth 2021 to 2031, much faster than average
Demand for Epidemiologists
Growth, 2021 to 2031
Need for Medical and Health Services Managers
Growth, 2021 to 2031
Demand for social and community services managers is anticipated to rise by
between 2021 to 2031.
Employment of mental health counselors is projected to grow by
between 2021 to 2031.
Classes and Requirements
A major in Public Health will provide flexibility and personalized options based upon the student's career goals and graduate education aspirations. Students learn to improve health through a multidisciplined core curriculum grounded in the social, natural and health sciences.
Full Academic Catalog Listing
The course catalog is the official reference for all our degree and course offerings. Check it out for a full listing of the classes available and requirements for this degree.