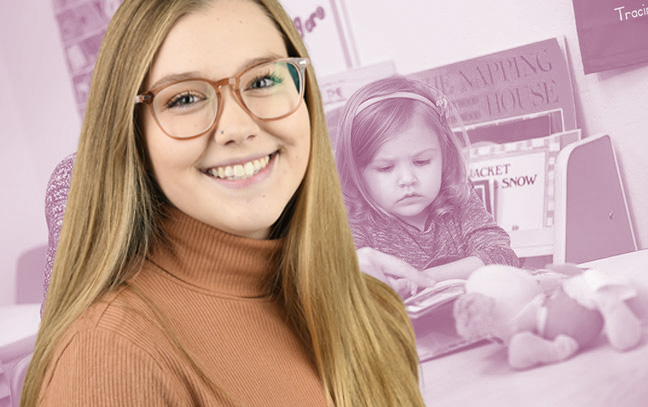 Make a big impact on the littlest ones
Students in this program will learn about developmentally appropriate practice, positive behavior guidance, and child development, plus strategies, methods, and resources that support growth and learning for very young children.
The program will help students interested in pursuing the national early care and education credential—the Center-Based Infant-Toddler CDA—awarded by the Council for Professional Recognition. The program also supports early childhood administrators, early childhood teachers, and human service workers involved in the care of very young children (birth to age three).
The program can be completed online. Students in the certificate program will be eligible for financial aid. For those interested in continuing their professional education, the courses easily map to a two- or four-year degree at IUP, including a bachelor's degree in Human Development and Family Science. Early childhood education administrators can also complete this certificate and meet the PA Director Credential coursework requirements.
Imagine Your Future
If you are a current student planning to work with very young children or a professional already doing it, this certificate will provide the training you need to deliver effective services and support positive outcomes.
Classes and Requirements
The program is designed to meet the needs of a diverse student body. Some students may have a postsecondary degree or may be pursuing a postsecondary degree and want to specialize in infant-toddler development. Others may have been working in the field for many years without a postsecondary degree and want to advance on the Pennsylvania early childhood career ladder.
Full Academic Catalog Listing
The course catalog is the official reference for all our degree and course offerings. Check it out for a full listing of the classes available and requirements for this certificate.