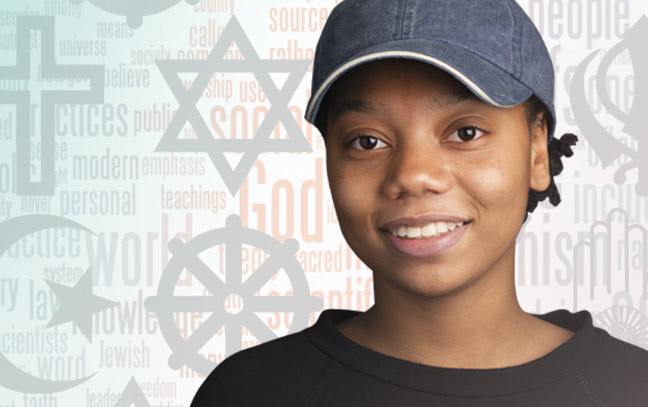 Broaden Your Perspective with IUP's Religious Studies Minor
Learning about religion will give you insight into so much more than faith systems around the globe. With a minor in religious studies, you'll start to see relationships between major forces shaping the world around you, and you'll grow to understand politics, economics, and social structures.
Religious studies courses are a beneficial supplement to many different IUP programs, including anthropology, English, fine arts, history, international studies, music, philosophy, political science, psychology, and sociology.
Imagine Your Future
While pursuing a minor in Religious Studies, you'll develop a balanced, cross-cultural perspective of religion. Your professors will help you develop your critical thinking and analytical skills, and your religious studies courses will enhance your knowledge of cultural diversity. With a broader understanding of different points of view, you'll become a more thoughtful and confident multicultural communicator.
Classes and Requirements
Because Religious Studies is an inherently interdisciplinary field, some courses from other departments and some study abroad experiences may be accepted toward fulfilling the religious studies minor. Consult with your minor advisor as you complete the program.
Full Academic Catalog Listing
The course catalog is the official reference for all our degree and course offerings. Check it out for a full listing of the classes available and requirements for this degree.