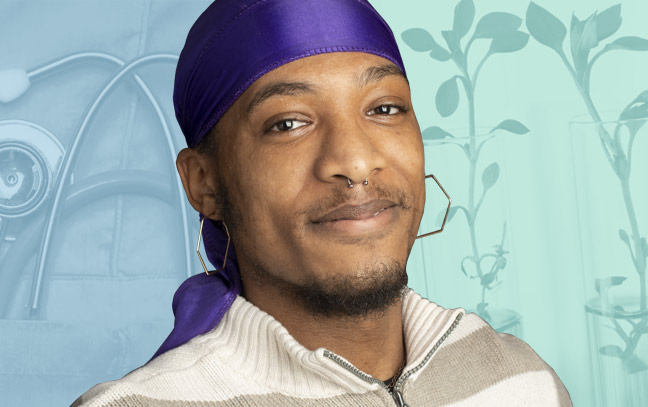 Become an Exceptional Physician Assistant
You want to see patients and teach them how to get—and stay—healthy.
But you're not really interested in medical school. You are interested in diagnosing and treating illness. Prescribing medical tests and medications. Assisting in surgery. You're a good fit to be a physician assistant.
IUP's highly regarded Pre-physician Assistant BS program will help you to start building the career of your dreams.
Why Major in the Pre-physician Assistant Program at IUP?
You bring your best to your coursework, labs, and hands-on study. We'll do what it takes to position you for success while you're here at IUP—and during your professional physician assistant (PA) education.
IUP's pre-PA degree has outstanding success in helping our students gain acceptance into the top master of medical science programs.
Your advisers will work with you to ensure you meet the entrance requirements of the school you plan to attend. And if you're considering Salus University's graduate school, we have good news. Our formal affiliation agreement with Salus boosts your chances of acceptance into their program.
Imagine Your Future
As a physician assistant, you'll practice medicine under the supervision of a doctor. You might care for patients in a hospital, medical practice, or surgery center.
Whichever setting you choose, you'll be an important part of a collaborative team approach to patient-centered care.
You'll also enjoy the stability of an in-demand career and fair work-life balance—and be well-paid for your expertise, education, and interpersonal skills.
Similar Occupations
Chiropractor
Dentist
Optometrist
Physical therapist
Physician
Job Outlook
Much faster than average
Employment change 2021-31
Classes and Requirements
Your success in a professional physician assistant program begins at IUP, where you'll earn a solid foundation in chemistry, biology, physics, and math.
The courses in the BS in Pre-physician Assistant program are based on admission requirements at most physician assistant graduate programs in Pennsylvania and neighboring states.
These requirements include:
Six biology courses, with labs
Four chemistry courses, with labs
Two mathematics courses
Two physics courses, with labs
One economics course
One psychology course
Do you have a specific graduate program in mind? Some physician assistant schools require a slightly different mix of pre-PA undergraduate classes. Your adviser will let you know which additional courses you need to improve your chances of acceptance to your chosen school.
Full Academic Catalog Listing
The course catalog is the official reference for all our degree and course offerings. Check it out for a full listing of the classes available and requirements for this degree.
Minors That Are a Good Fit
The most popular choice for minor of pre-physician assistant majors is chemistry, which only requires a small amount of additional coursework. Other minors include biology and psychology.
3+2 Accelerated Degree with Salus University
If you're eager to get started in your career as soon as possible, enroll in IUP's accelerated pre-physician assistant program.
You'll study for three years at IUP, then advance to the graduate physician assistant program at Salus University. After you complete your first year at Salus, you'll earn your BS in Pre-physician Assistant degree from IUP.
Want a Deeper Dive? Visit the American Academy of Physician Associates
Choosing a career is a decision that will affect your health, wealth, and sense of purpose for decades. The more you know before you choose, the more confident you'll feel about the important first step of starting your undergraduate pre-physician assistant program.
The American Academy of Physician Associates offers detailed information about the physician assistant career, including educational requirements and much more.