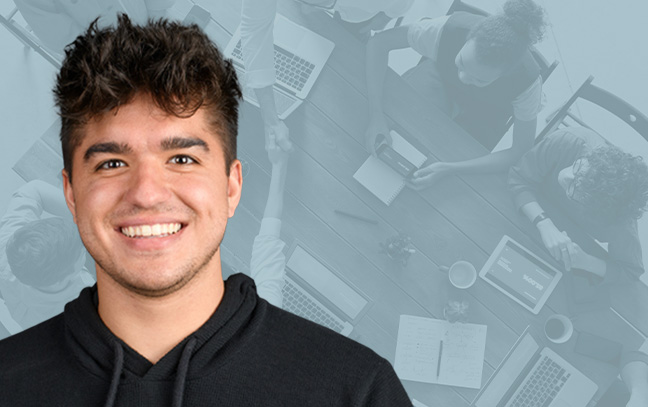 Persuade Audiences with Strategic Marketing
When you study marketing, you learn how to position companies and their products so they can succeed in the marketplace.
Marketing is both an art and a science, and a BS in Marketing gives you the opportunity to be a game changer in any company or organization. You'll gain expertise in all aspects of marketing, along with the analytical and communications skills you need to work anywhere from product development and distribution to pricing, selling, and promotions.
Why Major in Marketing at IUP?
Your marketing education at IUP starts with a solid foundation through your core business administration and marketing courses. Then you'll build on that knowledge with a wide variety of electives such as internet marketing, social media marketing, advertising, professional selling, sales management, marketing research, marketing logistics, product design and branding, business-to-business marketing, direct marketing, retail management, and services marketing.
You'll also have many opportunities for hands-on involvement. Our corporate relations unit boasts a 50 percent placement of juniors and seniors in paid marketing internships. You can even choose to study abroad with our partner business schools in Europe, Asia, and Latin America. Through scholarships with these schools, the cost your study abroad is on par with the cost at IUP.
Through our marketing program's combination of learning inside and outside the classroom, you'll develop a strong understanding of how to approach marketing challenges and how to build strategies and tactics to resolve them.
Why Companies Need You
Every company needs marketing expertise to be competitive. With an IUP marketing degree, you'll approach the job market with an understanding of how businesses work, along with real experience from your internship. You will know how to differentiate yourself, how to apply your skills to a variety of industries, and how to make a compelling argument why you are the best person for the job.
Imagine Your Future
Where You'll Go with a Degree in Marketing
With a BS in marketing degree, you'll be in high demand and have the opportunity to work in countless fields. Some examples of industries that need marketers are:
Advertising
Branding
Customer relationship management
Data analysis
Distribution and logistics
E-commerce
Event marketing
Hospitality management
Industrial marketing operations
Marketing research
Nonprofit marketing
Promotions
Product design and development
Professional selling
Promotions
Public relations
Retailing
Sales management
Services marketing
Social media
Sports marketing
The Expertise You'll Develop
When it comes time to craft your résumé, you'll be well-prepared. Examples of in-demand know-how you'll have in your wheelhouse include:
Buyer-seller dynamics: You'll be able to understand customer behavior and transactions and relationships in business marketing.
Integrated marketing communications: You'll develop the skills to move confidently through advertising, promotions design, development, social media, digital marketing, branding, and brand management.
Marketing analysis in business decisions: At IUP, you'll learn to evaluate problems and make strategic decisions in all kinds of settings, from small businesses to global corporations.
Marketing research: You'll develop the skill sets for marketing research by working on research designs and statistical implementation techniques. You'll also learn all about data handling and data analysis.
Sales and distribution functions: IUP's program will also give you a solid foundation in professional selling and sales management, marketing channels and logistics, retailing, and internet marketing.
Classes and Requirements
The BS in Marketing is designed to prepare you for all kinds of careers—the program blends together technical, analytical, and communications skills to get you ready for the job market.
Your classes will involve hands-on, real-world work created especially for preparing you to solve difficult problems as a marketing professional. Your professors will use tools like case studies, simulations, role-plays, and presentations that mimic the professional world. 
You'll also benefit from IUP's Business Core, which will help you understand the general operations that keep businesses running.
Full Academic Catalog Listing
The course catalog is the official reference for all our degree and course offerings. Check it out for a full listing of the classes available and requirements for this degree.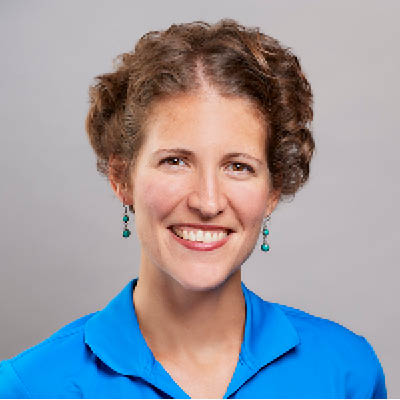 Rebecca Dhrimaj '06, M'07, French for International Trade, Marketing
One of the reasons I chose IUP was its unique international business major available that combined business courses with foreign language and included a year abroad.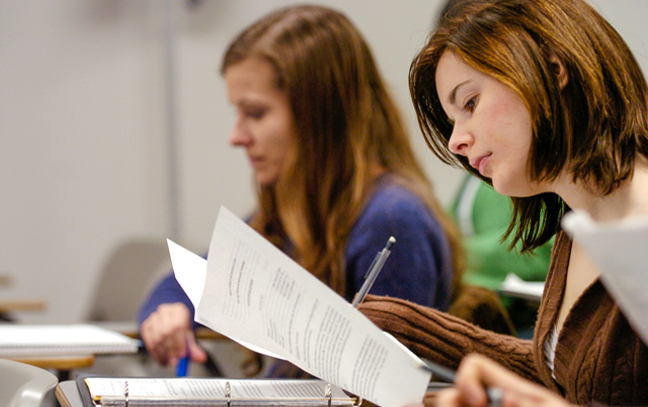 Minor in Marketing
The marketing minor is designed for all majors—including business and non-business majors—who want to make themselves more well-rounded and competitive candidates in the job market.
Full Academic Catalog Listing
The course catalog is the official reference for all our degree and course offerings. Check it out for a full listing of the classes available and requirements for this minor.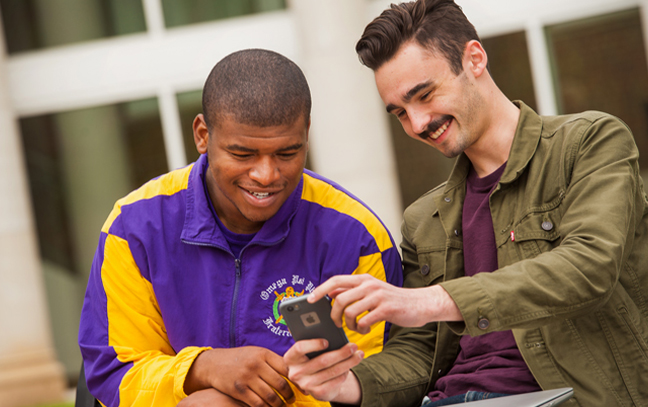 Digital Marketing Certificate
The Digital Marketing certificate will give you the skills you need to work as a digital marketing professional, including:
Business marketing
Content planning and execution using digital learning tools and platforms
Promotions and communications
Social media
Full Academic Catalog Listing
The course catalog is the official reference for all our degree and course offerings. Check it out for a full listing of the classes available and requirements for this certificate.
Request Info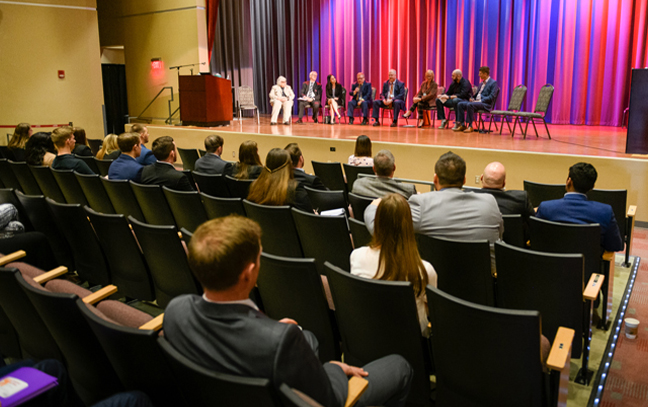 Student Marketing Association
If you're studying marketing at IUP, you'll want to join the Student Marketing Association, the IUP Collegiate Chapter of the American Marketing Association. This group will provide you with tons of thought-provoking conversations and professional advancement opportunities. You'll have access to special activities, company visits, trips, tours of businesses, compelling talks, alumni networking, career advice, and much, much more.
Learn More about the Student Marketing Association