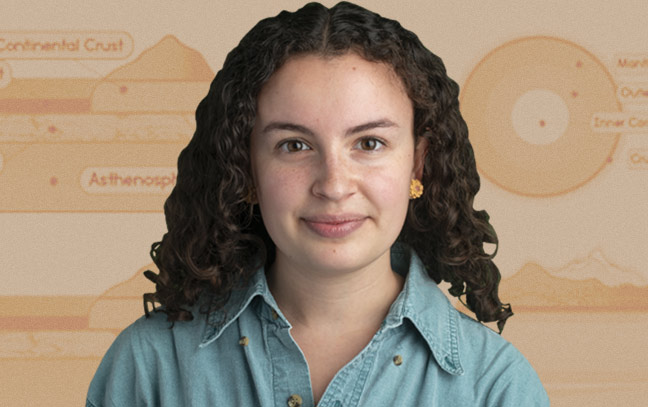 Explore the Exciting World of Geology
When you become a geoscientist or a geologist, you'll play a central part in caring for the well-being of our planet. IUP's Bachelor of Science in Geology gives you a deep understanding of all aspects of earth and environmental science.
Your geology classes will go far beyond the layers of sediment and rock that mark the earth's history. Your laboratory will include everything from the oceans to the stars—and what you'll learn at IUP could lead to a career that affects millions.
Why Study Geology at IUP
You'll learn from faculty who have conducted research around the world. They know what you need to succeed. Earning a BS in Geology means you'll be career-ready because your education includes:
Fieldwork
Hands-on learning
Student-oriented research
Your studies take place in the classroom and in the field. When you conduct research, you'll see with your own eyes the impact you could make with a BS in Geology.
What You'll Learn
IUP's geology courses are designed to give you a full understanding of the processes that shape the earth. The program focuses on natural science and how that relates to the earth and its environment.
You'll work closely with your professors as you:
Achieve an understanding of regional and global environmental issues and concerns
Develop the knowledge needed to explore the responsible use of energy resources
Learn about climate science, sustainability, and environmental stewardship
Study geology, astronomy, meteorology, and oceanography
Imagine Your Future
Geologists and geoscientists are essential in our modern society. Geologists help us learn about dangerous and sometimes deadly events like:
Earthquakes
Floods and other natural disasters
Hurricanes
Landslides
Tsunamis
Volcanoes
Due to climate change and increasing world population, these issues will continue to play bigger and bigger roles in our lives.
According to the American Geosciences Institute, it's predicted that 48 percent of geoscientists will retire in the next decade—you can help fill this national demand.
Industries That Hire Geologists/Geoscientists
Academia (community colleges, colleges, and universities)
Environmental consulting firms (both private industry and non-profit)
Environmental engineering companies
State and Federal government agencies (Department of Environmental Protection, US Environmental Protection Agency, Pennsylvania Department of Transportation, US Geological Survey, US National Park Service, state parks)
Potential Career Paths
Climate scientist
Educator (secondary education, college and university professors, museum curator)
Engineering geologist
Environmental scientist/geologist
Environmental sustainability specialist
Geochemist
Geophysicist
Hydrogeologist
Licensed professional geologist working for state or federal agencies or private industry
Marine/Coastal Geologist
Petroleum/mining geologist
Classes and Requirements
As a student in the BS in Geology program at IUP, you'll study natural science as it relates to the earth and its environment.
You'll develop your skills through challenging classes and hands-on learning. The program emphasizes laboratory courses, weekend field trips, summer field courses (required for majors), and faculty-led research projects.
Capstone Research Project
In addition to classroom and laboratory learning, you're required to complete a capstone research project. You decide what type of geologic research interests you and work with one of our full-time professors on that research.
You can choose to do your research in the field or in one of our laboratories. IUP has laboratories specializing in:
Fluvial geomorphology
Geochemistry and experimental petrology
Marine sediments and climate change
Paleontology
Planetary science and the IUP planetarium
Structural geology and tectonics
As a geologist, you'll make informed decisions about controversial issues like:
Climate change
Energy development
Environmental protection
A geoscientist is part historian, part scientist, part activist, part businessperson, and part negotiator. You'll be prepared for all these roles. When you complete the program requirements, you'll earn a BS in Geology degree.
Full Academic Catalog Listing
The course catalog is the official reference for all our degree and course offerings. Check it out for a full listing of the classes available and requirements for this degree.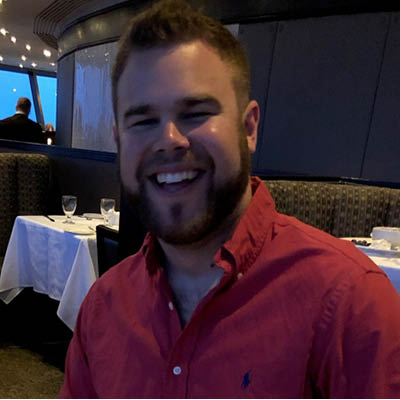 Nicholas Zbur '14, Geoscience
I was somewhat shy during high school and even my first couple semesters at college, but IUP helped me to come out of my shell.
Research Opportunities for Students
Our faculty conduct high-level research around the world. As a geology major, you'll have a chance to assist with these ongoing projects. The benefit of experiencing scientific research first-hand is that it will build your confidence and understanding of the subject.
Through research, you'll improve the following skills:
Critical thinking
Data interpretation and analysis
Scientific Communication
Technical
Participating in research will help prepare you for your future; whether that's attending graduate school or immediately join the workforce after you graduate.
Recent Examples of Student Research
Determining the water budget and flooding potential for a suburban headwater stream in Indiana County, PA
Examining the impacts of paleoclimate changes on ocean nutrient conditions in the Southern Ocean using microfossil (diatom) records
Rapid exhumation of the Eastern Central Range of Taiwan, examining brittle deformation patterns in metamorphic rocks (Included travel to Taiwan and conference presentations)
Replicating volcanic crystallization textures of explosively erupted tephra through heating experiments to determine emplacement conditions
Earn a Master's Degree in Geographical Sciences and Planning as an Undergraduate
IUP's early graduate admissions program lets you earn both a BS in Geology and an MS in Geographical Sciences and Planning in five years.
Earning both degrees will enhance your abilities as an earth scientist.
The MS in Geographical Sciences and Planning degree provides you with skills in:
Geographic data management
Geospatial analysis and interpretation
Map production
The graduate program is also designed to give you theoretical, practical, and policy knowledge in regional development and local and environmental planning.
Learn More about the MS in Geographical Sciences and Planning
Earn a Master's in Sustainability with IUP's Partnership with Chatham University
Would you like to help build a healthier, more sustainable, and equitable society and planet? If you said yes, IUP's 4 + 1 agreement with Chatham University's Master's Degree in Sustainability program might be exactly what you are looking for.
When you complete a BS in Geology at IUP, you're automatically eligible to join Chatham's MS in Sustainability program. You'll finish the program in just one additional year. This means in five years you could earn a BS in Geology and a Master's in Sustainability.
With both degrees, you'll enter the workforce as an extremely competitive working professional.
Learn more about Chatham University Master's in Sustainability
Have a Bachelor's Degree in Natural Science? Earn Your Secondary Teaching Certification
By adding a certificate to your BS degree, you can be prepared to become a certified Earth and Space Science teacher (grades 7–12) in Pennsylvania.
With a Secondary Science Education Certificate, you can teach:
Biology
Chemistry
Earth and Space Science
Physics
You can complete this certificate while taking classes in a BS program at IUP. You can also return to IUP and earn the certificate after you graduate
Learn More about the Secondary Science Education Certificate
Geology Minor
The Minor in Geology is designed for students who desire a background in geology, in conjunction with degrees in business or one of the social or physical sciences. The minor consists of eighteen credit hours of introductory and upper-level courses.
Full Academic Catalog Listing
The course catalog is the official reference for all our degree and course offerings. Check it out for a full listing of the classes available and requirements for this minor.
Additional Minors and Certificates
If you are interested in geoscience, earth science, or sustainability, you may want to consider similar options. You can choose from several minors and certificates that may fit well with your chosen program.
Related Certificates
Geography/GIS & Geospatial Technology certificate
Geospatial Intelligence Analysis certificate
Military Geography Competency certificate
Unmanned Aerial Systems Science & Applications certificate
Water Resources and Watershed Management certificate
Similar Majors
Geography and Geographic Information Science (GIS), BA
Regional Planning, BS
Environmental Engineering, BS
Anthropology/Archaeology, BA
Minors that are a good fit
Geology minor
Geography minor
Regional Planning minor
Anthropology minor