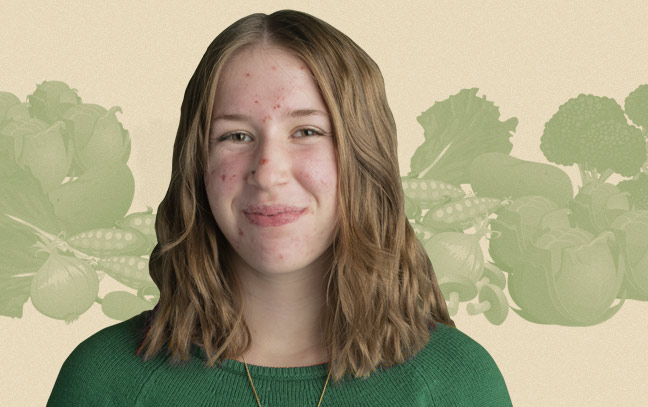 Make a Difference as a Nutritionist
As a nutritionist, people struggling with nutrition and health issues around food look to you for support. Others taking a preventive approach to keeping a healthy lifestyle want your help. And you can apply the know-how you get from your BS in Nutrition degree program to address these challenges on a wider scale.  
Whatever your professional interests, at IUP you can personalize your education by combining your nutrition studies with a required minor, certificate, or major in another discipline. Choose from these specializations or a different one:
Anthropology 
Biology
Biomedical sciences
Business
Chemistry
Child development and family relations
Communications media
Community health
Exercise science
Restaurant and food service management
Global health
Hospitality management
Political science
Psychology
Public health
Sociology
Sustainability studies
Your BS in Nutrition program has a strong experiential element. Many courses include hands-on, interactive components, plus you'll gain valuable volunteer work experience through a required internship. 
Planning on continuing your education? Your degree is a great foundation for early admission into IUP's MS in Food and Nutrition program and for applying to the Accreditation Council for Education in Nutrition and Dietetics (ACEND)-accredited Dietitian-Nutritionist program and Dietetic Internship programs.
Opportunities You'll Have in Your Nutrition Program
You can become active in community nutrition projects (e.g., combating hunger, offering education at health fairs, and collaborating with community leaders) as well as with the department's Nutrition Connection (counseling) office and the Sports Performance Nutrition Services office.
You'll appreciate how exciting food can be and how integral it is to overall health and well-being by participating in food laboratory classes and experimental foods classes. 
Interested in research and service? You'll have a chance to engage with faculty on these projects.  
What You'll Learn
Along with understanding the connection between food, nutrition, and health, you'll learn how to:
Advocate for healthier communities and food security.
Apply problem-solving and critical-thinking skills to translate nutrition science to practice and influence consumer decision-making to improve quality food intake.
Understand the relationship between nutrition and biology, chemistry, and physiology, as well as sociology and psychology, and how they influence health and well-being.
Imagine Your Future
Nutrition is an area that impacts literally everyone, so your career options are limited only by your imagination.
Some areas you might consider are: 
Agriculture/farming
Community nutrition
Corporate wellness
Education
Entertainment and leisure companies (e.g., cruise ships)
Fitness/wellness
Food manufacturing
Food marketing
Food service management (e.g., hospitals, prisons, schools)
Healthcare
Nonprofit agencies
Product development
Public health
Regulatory affairs
Research
Social media/journalism
Sports and leisure companies
State and local governments
You might think of your future in terms of job titles.
Which one appeals most to you? It might help guide you as you think about which minor, certificate, or major to add to your BS in Nutrition degree program.
Analyst (e.g., nutrition/health statistics)
Caterer
Consultant and private practice
Content expert for publishers (e.g., software, textbooks)
Cooperative extension specialist
Health coach
Health educator
International aid worker
Fitness instructor
Food health inspector
Food product development scientist
Food safety auditor
Food technologist
Lobbyist
Medical or pharmacy sales representative
Patient advocate
Restaurant manager
Then again, you might consider your nutrition degree as a stepping stone toward a medical-based career. Your program can prepare you for medical school and health-related fields like dentistry, physician assistant, and physical therapy.
Classes and Requirements
The minor you choose may come with special options regarding certifications and employment. Find out if yours is among them:
Is yours an Exercise Science Minor? You'll be ready to take certification examinations offered by the American College of Sports Medicine and the National Strength and Conditioning Association, among others. And if graduate school is on your radar, you're in luck: you'll be eligible for early admission to either or both the Master of Science in Food and Nutrition and the Master of Science in Exercise Science.
A Community Health Minor qualifies you to take the National Commission for Health Education Credentialing exam and be recognized as a certified health education specialist.
If you complete courses in Medical Nutrition Therapy I and II, FDNT 355 and 455, respectively, here's some good news: You're eligible for employment with the Special Supplemental Nutrition Program for Women, Infants, and Children.
If you see a master's program in nutrition or other natural science-related program in your future, reach out to your advisor to make sure you're including the recommended courses in chemistry, biology, and nutrition. 
Are you planning to pursue certification as a certified health education specialist? Choose KHSS 341 Evaluation in Health and Physical Education and NURS 410 Health Promotion and Social Issues.   
Depending on your career goals, different chemistry and biology coursework may be needed in addition to the Natural Science Liberal Studies requirements. Students that desire to change to the dietetics track should select CHEM 101/102. Students receive specific academic advisement regarding science and nutrition courses needed to progress to graduation, depending upon their career plans. Faculty advisors work across disciplines to effectively mentor students toward their educational and career goals.
Students in the Nutrition Track may transfer to the Dietetics Track if their GPA is greater than or equal to a 3.0 and grades in science and food and nutrition courses are greater than or equal to a "C" or better.
Full Academic Catalog Listing
The course catalog is the official reference for all our degree and course offerings. Check it out for a full listing of the classes available and requirements for this degree.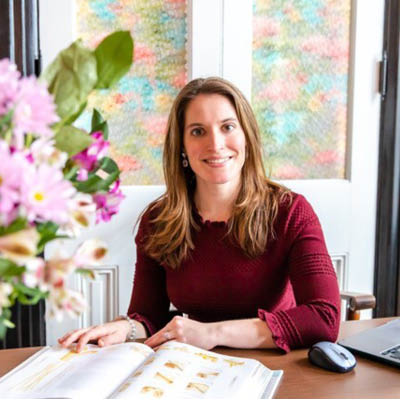 Sarah Dayton '07, '10, Culinary Arts and Baking, Nutrition
When I started at IUP ACA, I went from a shy child with very little knowledge of the real world to an adult who has the confidence to take risks, do hard things, and start new adventures. None of this would have been possible without the ACA being my starting point.
Minor in Nutrition
Blend Nutrition with Your Passion for Another Discipline
A Nutrition Minor can be a great addition to your formal studies in another field. It could be a medical-focused degree like nursing and allied health, pre-medical, or pre-pharmacy. Or it could be a related major like exercise science, food service management, health and physical education, child development, or family and consumer science education. Many students majoring in biology or chemistry also opt for the Nutrition Minor. Not majoring in any of those fields but still want to minor in nutrition? No problem. Having a personal, consumer-oriented interest is all you need. 
Full Academic Catalog Listing
The course catalog is the official reference for all our degree and course offerings. Check it out for a full listing of the classes available and requirements for this degree.
Scholarships
Below, you'll find some of the scholarships available to nutrition majors. Contact the department for more information about nutrition scholarships.
Elizabeth LaVelle Scholarship

Oxley, Rhodes, and 

Merriman Scholarship
Early Admission for MS in Food and Nutrition
Get started sooner and earn your MS in Food and Nutrition faster. In addition, work closely with your advisor and you'll be able to apply for admission to the ACEND-accredited MS in Dietitian-Nutritionist degree program at IUP—a pathway to becoming a registered dietitian.
Similar Majors
Exercise Science

Community Health Education

Health and Physical Education BSEd

Chemistry

Global Health

Family and Consumer Science Education

Hospitality Management

Restaurant and Food Service

Human Development and Family Science

Natural Science BS

Child Development and Family Studies

Public Health

Biology

Psychology

Sociology

Pre-medicine
Minors that are a good fit
Community Health
Professional Teamwork and Leadership
Sustainability Studies
Student Organizations
We encourage you to join the IUP Student Association of Nutrition and Dietetics (SAND). Being active in student organizations represents a chance to put some of what you're studying into action. Fundraising and volunteer activities, including on-campus National Nutrition Month events, give you valuable experiences in nutrition. Plus, throughout the year there are many professional opportunities for leadership and networking.
As a student member of the Academy of Nutrition and Dietetics, you'll have the chance to attend regional dietetic conferences and the national Food and Nutrition Conference and Expo (FNCE), one of the largest professional nutrition conferences.
In addition to SAND leadership, when you're an upper-level student, you may also serve as a Department Ambassador who meets and assists prospective students and represents the department at some university events.