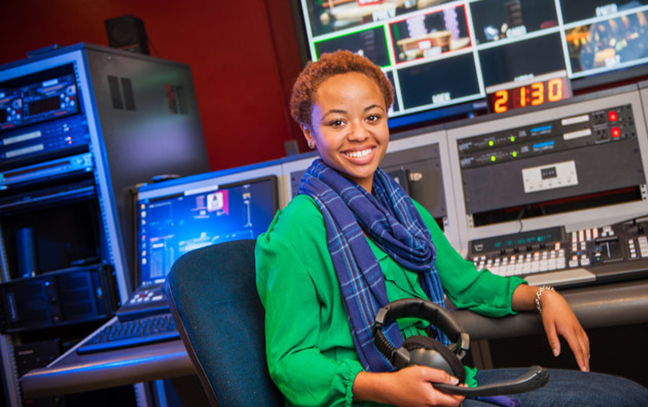 Audio Production Certificate
The Audio Production Certificate is an 18-credit certificate that can be completed in either the Communications Media Production track or the Communications Media Minor. It can also be completed by other majors.
This program requires students to take five 3-credit core classes and one additional 3-credit class as an elective. Students earning this certificate will learn many aspects of audio production, including producing, recording, mixing, and mastering audio.
Imagine Your Future
This certificate will prepare students for positions in many fields, including radio, film, television, and any area where knowledge of audio production techniques and technology is required. Classes prepare students for careers producing, recording, mixing, and mastering audio.
According to the Occupational Outlook Handbook, broadcast, sound, and video technicians have a median salary of $50,000 for 2020. The job outlook is expected to grow 21 percent between 2020 and 2030.
Classes and Requirements
Five core classes provide a foundation of audio production knowledge and skill, while one elective class will allow students to customize their certificate with options such as Media Programming and Promotion, Freelancing and Entrepreneurship in Media, and Multimedia News Production.
Full Academic Catalog Listing
The course catalog is the official reference for all our degree and course offerings. Check it out for a full listing of the classes available and requirements for this degree.