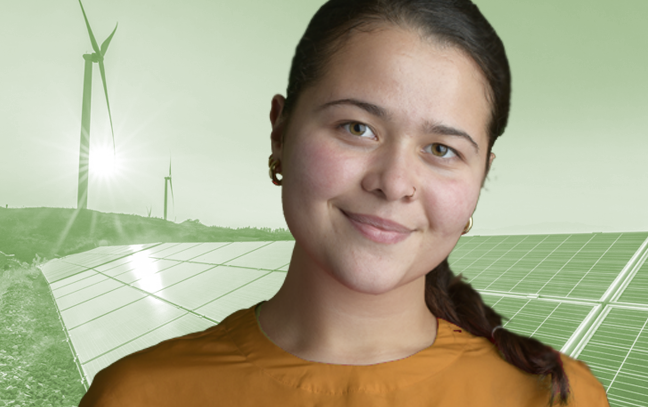 Design a Cleaner World
Science discovers problems and engineers help to solve problems. If you're interested in solving some of the environment's most challenging problems, look no further than a degree in environmental engineering–where you'll find a home learning how to protect nature's beneficial ecosystems.
The BS in Environmental Engineering program prepares you to deal with the future of environmental challenges, enhancing the quality of your life and the lives of others. Students in this major enjoy a diverse educational experience that draws from mathematics, physics, chemistry, biology, safety sciences, and geosciences. The broad curriculum keeps you engaged and interested throughout your studies.
Thanks to growing opportunities in the environmental engineering industry, you have a lot of flexibility to develop your courses the way you want—broad, multidisciplinary, or focused intensively on one area of study.
You'll have plenty of research opportunities as an IUP environmental engineering student. You'll be able to reach out to faculty to collaborate on a research project, where you can gain hands-on experience developing ideas to study environmental problems and create positive solutions.
Why Major in Environmental Engineering at IUP?
Environmental engineering is a growing field that needs your unique skills. And IUP's small-town friendly feel, where one-on-one help is common, can help keep you focused on your goals. As an environmental science student you'll benefit from:
Close faculty-student relationships
Collaborations with IUP's industrial affiliates
Curriculum designed to be in compliance with the accreditation requirements for the Accreditation Board for Engineering and Technology (ABET)-accredited curriculum that provides significant flexibility for the future
Hands-on (out-of-classroom and field) experiences
Work on real-world environmental engineering problems
What You'll Learn
Whether you're taking a broad approach to IUP's BS in Environmental Engineering program or focusing on a specialized area, the major teaches students subjects that support several career paths. You'll become trained in:
Environmental engineering principles and design
Engineering sciences and mathematics
As you complete coursework in the BS in Environmental Engineering program, you'll develop the ability to:
Acquire and apply new knowledge as needed, using appropriate learning strategies.
Apply engineering design to produce solutions that meet specified needs with consideration of public health, safety, and welfare, as well as global, cultural, social, environmental, and economic factors.
Identify, formulate, and solve complex engineering problems by applying principles of engineering, science, and mathematics. 
Communicate effectively with a range of audiences.
Develop and conduct appropriate experimentation, analyze and interpret data, and use engineering judgment to draw conclusions. 
Function effectively on a team whose members together provide leadership, create a collaborative and inclusive environment, establish goals, plan tasks, and meet objectives. 
Identify, formulate, and solve complex engineering problems by applying principles of engineering, science, and mathematics. 
Recognize ethical and professional responsibilities in engineering situations and make informed judgments, which must consider the impact of engineering solutions in global, economic, environmental, and societal contexts.
Imagine Your Future
Exciting job opportunities are waiting for you in environmental engineering. With growing demand for clean energy and alternative fuel resources, you'll be ready to enter the job market and find meaningful employment. IUP makes your degree work for you and your goals by ensuring our curriculum aligns with real-world experiences.
Career Opportunities in Environmental Engineering
Civil engineer
Environmental engineer
Environmental engineering consultant
Environmental health and safety director
Green building engineer
Hydrologist
Transportation engineering manager
Water project manager
Industries That Hire Environmental Engineering Students
Architectural and engineering consulting
Construction
Environmental laboratories
Government agencies
Management, scientific, and technical consulting
Metal ore mining
Oil and gas extraction
Petroleum and coal products manufacturing
Remediation, waste treatment, and disposal
Classes and Requirements
The BS in Environmental Engineering degree focuses on the basic principles of environmental engineering and design—built on mathematics, physics, and chemistry.
In agreement with ABET accreditation requirements, the curriculum consists of at least:
8 credits of chemistry
8 credits of physics
18 credits of math including calculus, linear algebra, and differential equations
You'll learn through field experiences and upper level environmental engineer courses, including:
Environmental aquatic chemistry
Solid and hazardous waste management
Water and wastewater treatment
Water resources engineering
Students graduate as environmental professionals prepared for engineering practice, research, and management.
Full Academic Catalog Listing
The course catalog is the official reference for all our degree and course offerings. Check it out for a full listing of the classes available and requirements for this degree.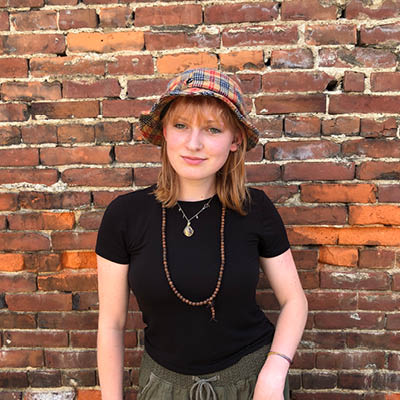 Bryony Tilzey '22, Environmental Engineering
IUP prepared me for a career post-graduation by exposing me to a diverse range of rigorous classes and networking opportunities.