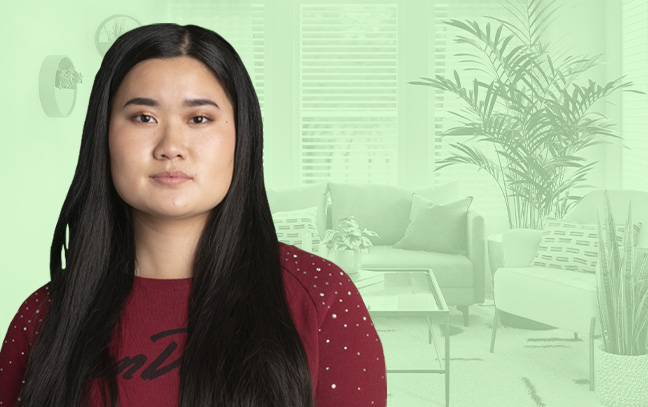 Interior Designers Are Made Here
If you have an eye for design and a vision for interior spaces, IUP can help you turn those skills into a career. IUP's BS in Interior Design program will prepare you to realize your concepts in the real world.
Great interior design is about so much more than creating beautifully built spaces—interior designers impact the lives, experiences, and the well-being of the people in their surroundings.
Anchored in research, our program is guided by the practice of evidence-based design, while fostering your originality and critical thinking. You'll learn how to:
Approach a space with public health, safety, and welfare as your focus
Harness your creativity
Master the technology required to realize your vision
Why Major in Interior Design at IUP?
If you're an aspiring interior designer looking for a fulfilling, creative career, IUP's Interior Design program is for you. You'll learn from our dedicated, creative faculty—all with industry experience. You'll explore your curiosities and graduate prepared for any entry-level position in any aspect of design.
IUP is the only school in Pennsylvania's State System of Higher Education to offer interior design, combining the advantages of a larger home institution with the focus of a specialized program.
Learn directly from faculty in controlled-size studio classes and regular one-on-one academic advising sessions.
Engage in out-of-classroom experiences by visiting interior design trade shows and various historic sites to be immersed in transformative spaces and ideas.
Network with like-minded classmates and working, established interior designers through IUP's active student chapters of professional design organizations.
Gain technical skills in industry-standard computer programs, across all facets of interior design, including

SketchUp Pro
AutoCAD
Revit
2020 Design Live
Adobe Creative Suite
Imagine Your Future
As an interior designer, you'll work alongside architects, engineers, and people in various professional construction trades to realize inspiring and functional spaces.
Aspiring to continue your studies? Graduates of IUP's Bachelor of Science in Interior Design program can go on to earn a master's degree in architecture.
You can go on to a career in: 
Corporate office, Commercial design
Educational facility, Commercial design
Health care, Commercial design
Hospitality, Commercial design
Retail, Commercial design
Kitchen and bath design
Residential design
Lighting design
Industry sales
Theatrical design
Classes and Requirements
Your classes are designed to prepare you to graduate with a portfolio in hand. You'll be ready to take your portfolio into any interview!
With a focus on making you career-ready, you'll
Build your computer skills in your first two years so you enter junior-year studio classes with a solid foundation in the tools of the trade.
Produce portfolio-worthy projects in your studio classes.
Tackle projects and design challenges for real clients (when available) and make an impression.
Design and present a final capstone project in your senior year—the culmination of your prior coursework and accumulated skills.
Graduate with a full digital and tactile portfolio for your job search.
Add to Your Degree with a Minor
Add a minor in a complementary field and you'll set yourself apart even more. Popular minors for interior design majors include:
Graphic Design
Business Administration
Art Studio
Marketing
Theater (set design)
Full Academic Catalog Listing
The course catalog is the official reference for all our degree and course offerings. Check it out for a full listing of the classes available and requirements for this degree.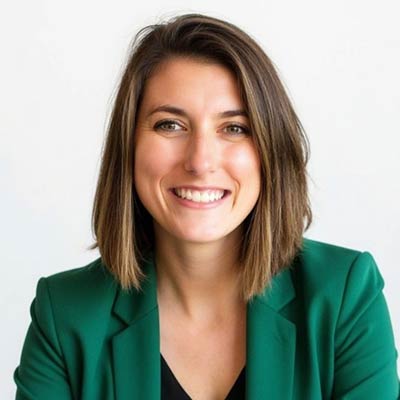 Jana Crisafi '14, Interior Design
IUP interior design program specifically taught me design skills, including Autocad and working on team projects, which I could then transfer over to my current profession.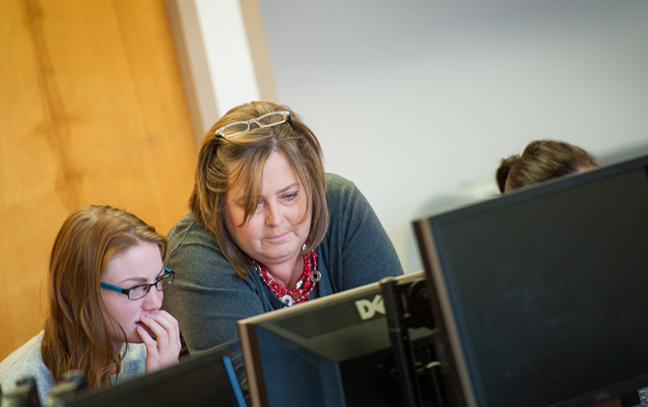 Professional Student Organizations
It matters who you know—and we'll make the introductions! IUP's Interior Design program has two active professional student organizations:
When you take part in professional student organizations, you get to:
Network with design professionals
Visit design businesses, showrooms, and historic sites
Build your résumé by raising your hand for philanthropic organizing opportunities and leadership roles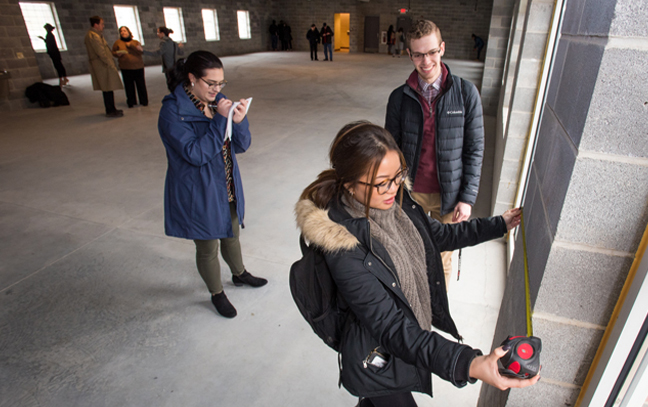 Out-of-Classroom Experiences
Beautiful spaces are meant to be experienced, not just read about. You'll have opportunities to go on affordable, faculty-organized student trips to various interior design trade shows and famous historical sites.
Students have gone to:
Frank Lloyd Wright tours in Pennsylvania and Illinois
The High Point Residential Furniture Market (High Point, NC)
Historical home tours in Gettysburg
Restoration and Preservation tours of Colonial Wiliamsburg (Virginia)
Interior design business tours in New York City
The Kitchen and Bath Industry Show (Chicago)
Thomas Jefferson's Monticello (Charlottesville, VA)
Mount Vernon - Home of George Washington (Mount Vernon, VA)
NeoCon East Commercial Design Trade Show (Baltimore)
The Historic Newport Mansions (Newport, RI)
The National Cathedral (Washington, DC)
Professional Advisory Board
Interior design is a profession that's constantly evolving. That's why the members of the interior design faculty consult with a board of active professional interior designers and architects.
The board meets with our faculty members annually, helping to keep the program current and in line with professional standards. All of this means that IUP's Interior Design program is constantly looking ahead to what's coming next.
You'll have the chance to meet advisory board members in activities including:
Mock interviews
Professional roundtable discussions  
Networking gatherings
Senior capstone presentations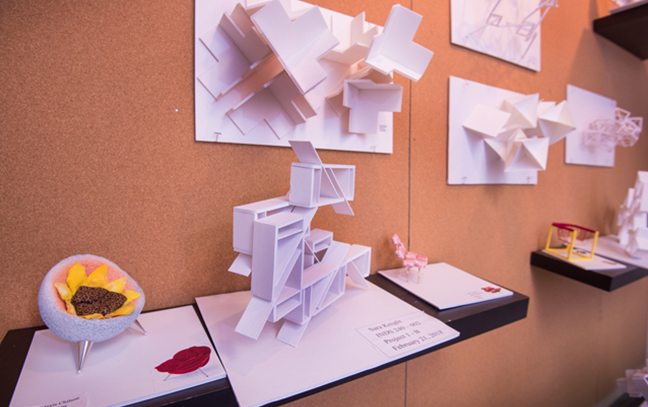 Portfolio Development and Exposure
For interior designers, your portfolio can say just as much about you as your degree. Culminating in your senior year, your studies and hard work will ensure you graduate with a ready-for-hire portfolio in hand.
Interior design seniors are celebrated during our annual senior portfolio show with faculty, students, professionals, family, and friends.