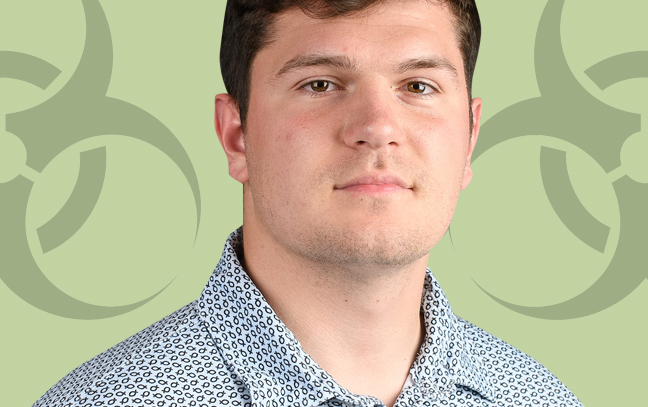 Help Protect Our World Against Bioterrorism Threats
This certificate—which is a great addition to a degree in biology, safety sciences, or similar fields—enables you to be at the forefront of protecting laboratories, facilities, personnel, and the community against biological agents and threats. 
Emerging infectious diseases and threats from biological agents have propelled the need for enhanced biological safety awareness and protection in laboratories and affected facilities, and that need is growing every day.
Request Info: Graduate Students
Request Info: Undergraduate Students
The accessibility and adequacy of biological safety training have become a concern with the growing number of laboratories in the US and the rise in infectious disease research and bioterrorism threats.
The Biorisk Management Certificate will prepare both students and professionals interested in gaining the necessary skills to support the safe and secure execution of life science operations including work in high/ maximum containment facilities. Students who complete this certificate will become competitive for entry-level biosafety and/or biorisk management positions in many different fields.
Students will learn how to handle dangerous pathogens appropriately and control the biological safety and security risks from biological agents, and also the fundamentals of laboratory biosafety and biosecurity, conducting biological risk assessments, as well as the application of biological principles including microbiology, virology, and epidemiology.
Imagine Your Future
Biosafety professionals are typically employed in university and federal government settings, biotech, pharmaceutical, and veterinary facilities. The American Biological Safety Association International website is just one place that offers a job board that posts some of the types of opportunities in the field.
Classes and Requirements
Completion of this certificate requires 15 or 16 credits of online classes.
Full Academic Catalog Listing
The course catalog is the official reference for all our degree and course offerings. Check it out for a full listing of the classes available and requirements for this degree.
Undergraduate Certificate
Graduate Certificate