Special Education BSEd, PreK-12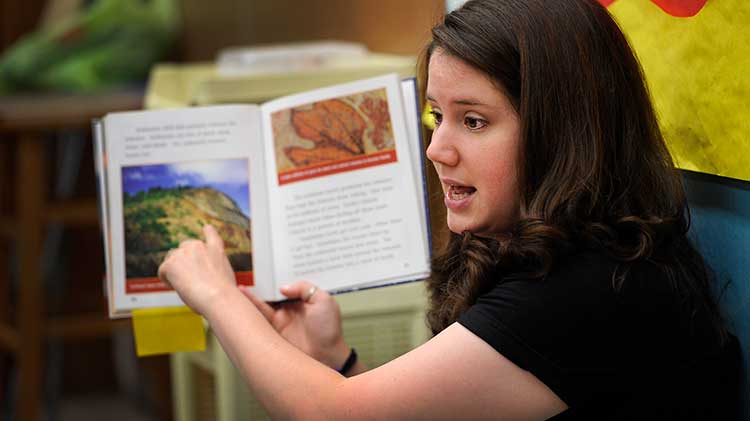 A Career Filled with Meaning and Reward
When you decide to become a special education teacher, you are choosing to transform your life and make a true difference in the lives of your students.
Special education teachers are not like other teachers. Teachers who provide special education services need to have an advanced level of teaching ability with specialized expertise in the learning differences of students with a variety of disabilities.
Requirements for this program include academic coursework, field experiences, and the PECT (Pennsylvania Educator Certification Tests) exam. Some of the courses you will take include Atypical Development in Children and Adolescents, Methods of Teaching Reading to Persons with Disabilities, Methods of Teaching Mathematics to Secondary Students with Disabilities, Methods of Teaching Content Area Subjects to Persons with Disabilities, Transition for Youth with Disabilities, Educational Psychology, and Education of Persons with Emotional/Behavioral Disorders, Learning Disabilities, or Brain Injury.
Students entering this program should be aware of the following:
Upon completion of the program requirements and passing the Special Education exams, students can apply for special education certification.
What You Can Do
Completion of the sequence of study in this major leads to a Bachelor of Science in education degree and Pennsylvania Department of Education special education certification in grades PreK–12. Students will be prepared to teach persons with intellectual disabilities, autism, developmental disabilities, learning disabilities, brain injuries, emotional/behavioral disorders, physical disabilities, and multiple disabilities. Academic course work and field experiences are integrated within the course of study.
As a certified special educator you can:
teach academic subjects and/or functional curricula in a specialized classroom.
co-teach with a general education teacher in an inclusive setting.
serve in a consultative role to meet the needs of included students.
In addition, you will develop and implement individualized programs that meet the intellectual, social, and emotional needs of students.