Natural Science, BS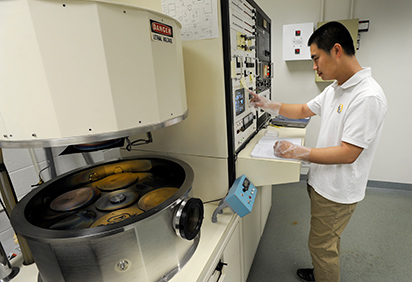 Scientists Look at the World Around Them and Seek Explanations
As a natural science major at Indiana University of Pennsylvania, you'll study biology, chemistry, and physics as you explore your surroundings through the eyes of different scientific disciplines. You'll learn in the classroom and the lab, building your knowledge of key principles.
This major is a good choice for those considering a professional career in a high-technology business or health-oriented industry who want to obtain a foundation in the natural sciences while using free electives for additional classes in areas such as molecular biology, biochemistry, psychology, economics, pre-law, or athletic training. The free electives in this degree can also allow you to add a minor or an internship.
IUP's scientific departments have the academic size and diversity to give you the opportunities found at larger research institutions while also providing you with the more personal learning community found at smaller colleges.