Sport Management Minor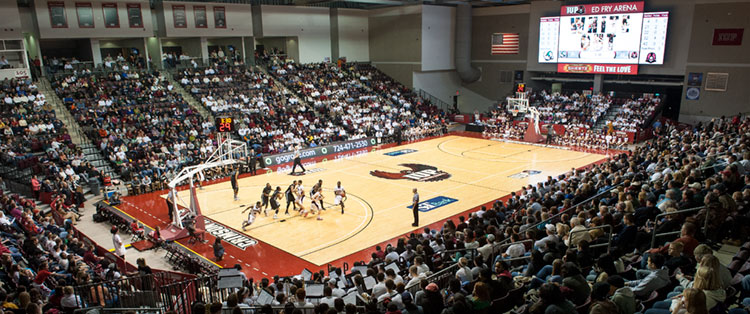 Add Business Credentials to Your Resume
Some people are born leaders, while others learn the skills necessary to lead effectively through academic coursework and training or personal experiences. While leadership skills are needed to manage effectively, business skills are also important for success in this field.
The 18-credit minor in sport management will help you understand the business behind athletics and prepare you for fields in which you will be asked to effectively execute events, facilitate operations, and motivate employees. You will learn the laws regarding sports, as well as look into the financial side of the sport industry.
The Application for the Sport Management Minor should be submitted to the department office for Kinesiology, Health, and Sport Science.
Required Courses
KHSS 292 Introduction to Sport Management - 3 credits
KHSS 320 Managing Facilities and Events in Sports - 3 credits
KHSS 445 Business Practices in Sport - 3 credits
KHSS 460 Law and Issues in Managing Sport - 3 credits
Controlled Electives
Select two of the following courses:
ECON 239 Economics of Sports - 3 credits
KHSS 270Sport Communication- 3 credits
KHSS 280Aquatic Management and Operation- 3 credits
KHSS 335 Athletic Coaching - 3 credits
KHSS 351 Managing Budgets and Technology in Sport - 3 credits
KHSS 493 Internship - 3 credits
For more information, contact Dr. Joshua Castle: j.l.castle@iup.edu or 724-357-6248.