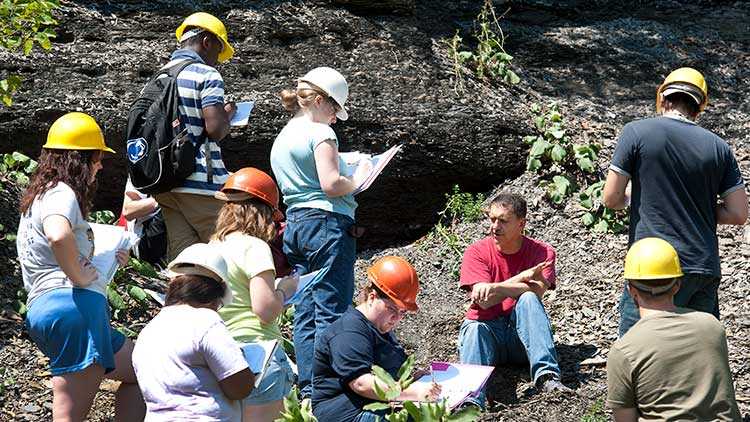 As an environmental engineering major, your college experience extends far beyond classroom walls.
The Culminating Project
Your culminating engineering project is the capstone of your degree. Consulting with the program's Environmental Engineering Advisory Board, you'll be assigned a unique, real-world environmental engineering problem to solve.
Working closely with your professors, you'll meet your clients, define the problem, and design a solution. Your final presentation of your project will be open to the public. You'll get real-world feedback while you build your network of industry contacts.
Environmental engineering majors can expand their understanding of environmental issues by adding on our Sustainability Studies Minor. This interdisciplinary program focuses on the health and integrity of human societies and the natural world.
Take this minor, and you'll investigate issues, problems, and possible solutions in many areas including human institutions, ethics, and cultures as well as technologies and natural sciences.
The IUP Experience
As a student at IUP, you'll be part of a vital community of students, scholars, and researchers. Join one of our hundreds of student organizations. Get involved in research. Root for the home team. Be entertained. Enjoy the arts. If something interests you, you're probably going to find it at IUP.