Minor in Biology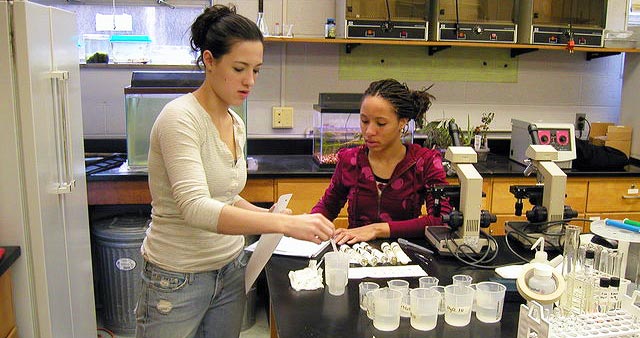 Strengthen Your Credentials with a Minor
Give yourself future career options by adding a minor in biology to your education. With these courses, you will expand your understanding of life while strengthening your professional credentials.
BIOL 103 - Life on Earth (4 credits)
BIOL 104 - Human Biology: How the Body Works (4 credits)
Additional Biology Courses (10 credits)
Other Requirements:
Students must:
have at least a 2.0 GPA in all Biology courses for the minor
take at least 6 credits of Biology courses and a 300-level or higher course at IUP
have the permission of the Biology Department chairperson for both the minor and additional Biology classes
At least 8 of the 12 required additional Biology credits must come from 200-level or higher courses.
Once you have completed the above requirements, please complete the Verification of Minor in Biology form and return to the Biology Department Office, Weyandt 114.