Graphic Design and Illustration, BFA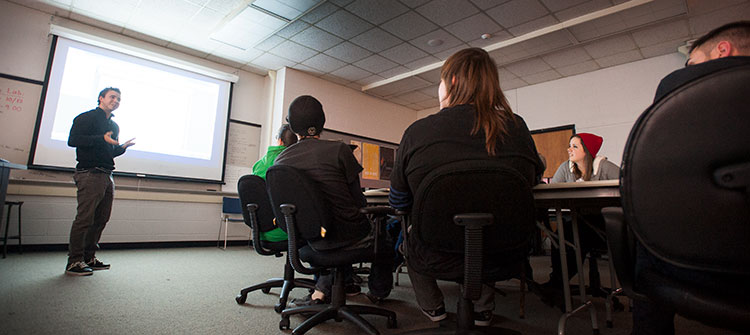 If you see yourself as a creative problem solver, as someone who wants to effect positive change in the world using your visual skills, discover IUP's Bachelor of Fine Arts degree in Graphic Design and Illustration.
With a dual focus in both graphic design and illustration, you'll gain deep knowledge as a professional and develop a diverse and competitive portfolio. IUP's faculty are working designers and illustrators with rich real-world experience, who will support and challenge you every step of the way. When you graduate, you'll be ready for hire in a variety of commercial art fields—or start a venture of your very own.
What You'll Learn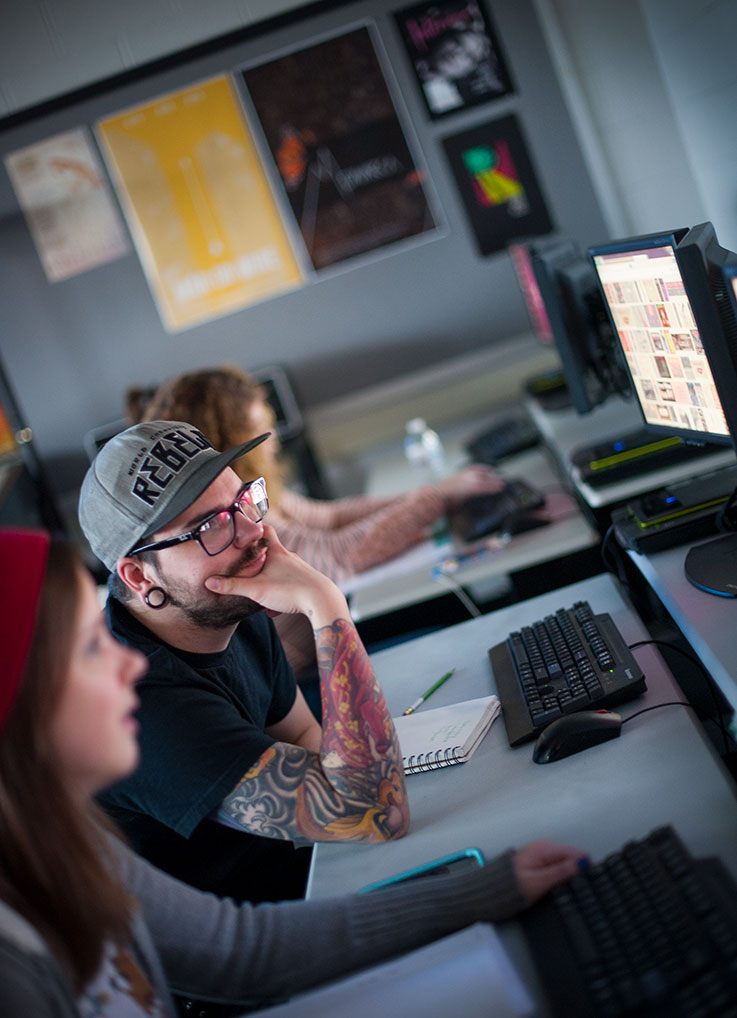 A BFA in Graphic Design and Illustration will prepare you with a foundation of experience in art and design for the commercial marketplace. Guided by IUP's world-class faculty, you'll hone your ability to develop creative concepts and learn a variety of in-demand design skills in:
Brand design
Digital illustration
Layout
3D modeling
Typography
Web design
You'll choose from a range of electives to round out your expertise as a visual communicator. From there, you'll be ready to begin an exciting career as a graphic designer, illustrator, web designer, art director, or something of your own creation; as a graphic design and illustration major, you'll gain the knowledge necessary to pursue entrepreneurial opportunities, like self-publishing or individual product development.
Career Opportunities in Graphic Design
From the smallest local business to the largest corporation, businesses and celebrities need a brand identity, an internet presence, and visual marketing materials to stay competitive. As a graphic designer and illustrator, there is a nearly infinite need and opportunity to utilize your skills with every website, every smartphone, and nearly every product.
There isn't just one job, or one industry, you'll be prepared for. When it comes to what's next, your options are many—and multiplying all the time—including careers in graphic design, web design, 3D modeling, illustration, art direction, and interaction design.
Recent graduates have found lasting employment with companies including:
Brunner marketing agency
General Electric
Lost Battalion Games
The National Park Service
Rue21
You'll learn from faculty who have worked for clients such as:
British Airways
Capcom
Chicago magazine
General Motors
Pierogi Gallery
Rolling Stone magazine
Square Enix
The US Air Force
What You'll Study
You will be prepared for an established career in graphic design and illustration with this exciting program that simultaneously teaches you the skills you need to succeed as an entrepreneur in the visual arts.
Graduation Requirements
Your core classes form the foundation of this IUP program, including layout, typography, web design, illustration, and digital imaging. You'll have a leg up with elective courses in marketing and communications media, which will prepare you to face the challenges of contemporary designers and visual communicators.