2018-19 Donor Reports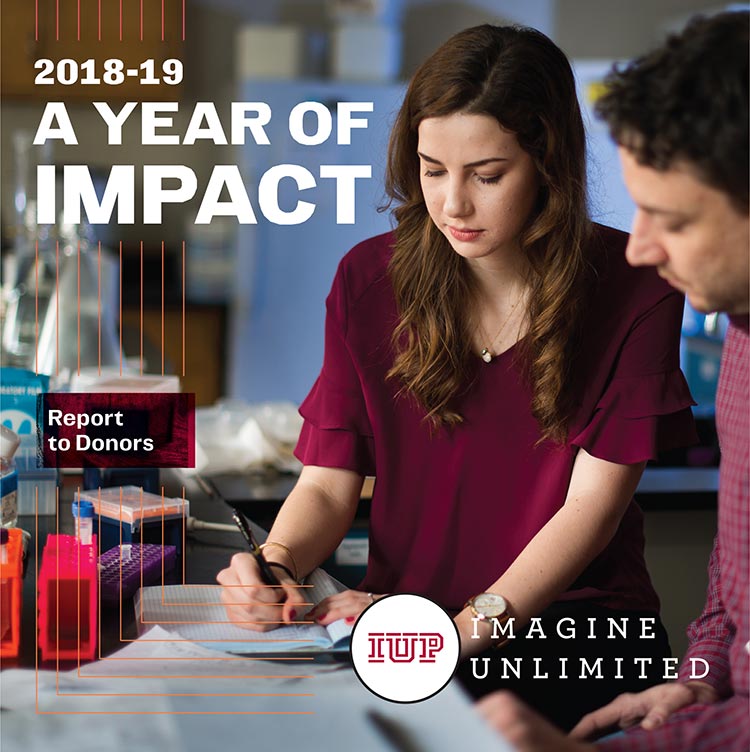 TIME + GENEROSITY = IMPACT
Donors come in many forms.
Our donors made it possible for our Imagine Unlimited Campaign to reach 83 percent of our $75-million goal at the end of our fiscal year, on June 30, 2019. Our generous supportersyouare passionate about creating a better world through the power of education. As you'll see in this report, thanks to you, IUP students will be better prepared in science and mathematics, will gain new perspective through eye-opening experiences, and will learn the lessons of leadership through competition. Everyone at IUP is grateful for your support.
I also applaud and thank all who give the gift of time through volunteer service. Having access to your ideas, your advice, and your connections is a different kind of resource, but it is a powerful one that has a lasting effect. You are our advocates and champions.
All combined, these gifts of time and treasure you give enable IUP to be innovative, to be flexible and evolve with a changing world, and to expose and prepare our students to the world they'll lead after they graduate.
Together, we are making a positive impact on communities around the globe.
Thank you.
Sincerely,
Michael Driscoll
President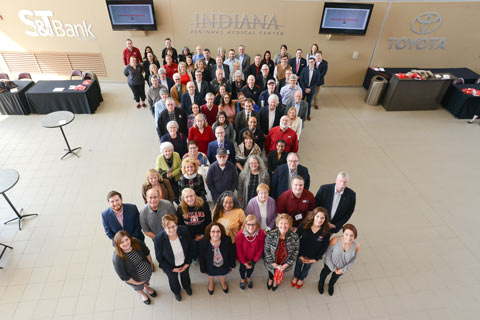 Involvement Creates Impact
Alumni and friends who lend their time and talent to IUP greatly improve the student experience - and everyone at IUP appreciates your help. Getting involved is easy.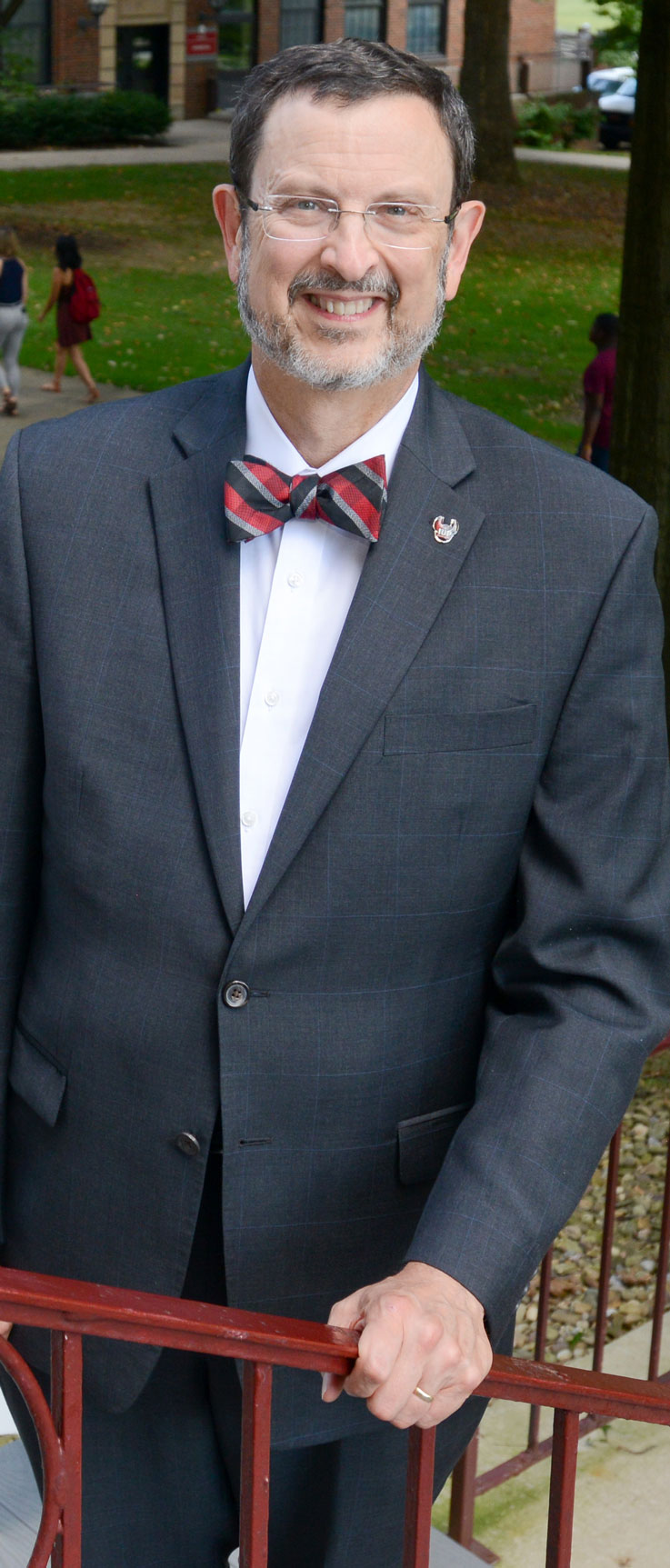 See Who Gave to IUP During 2018-19