2017-18 Donor Reports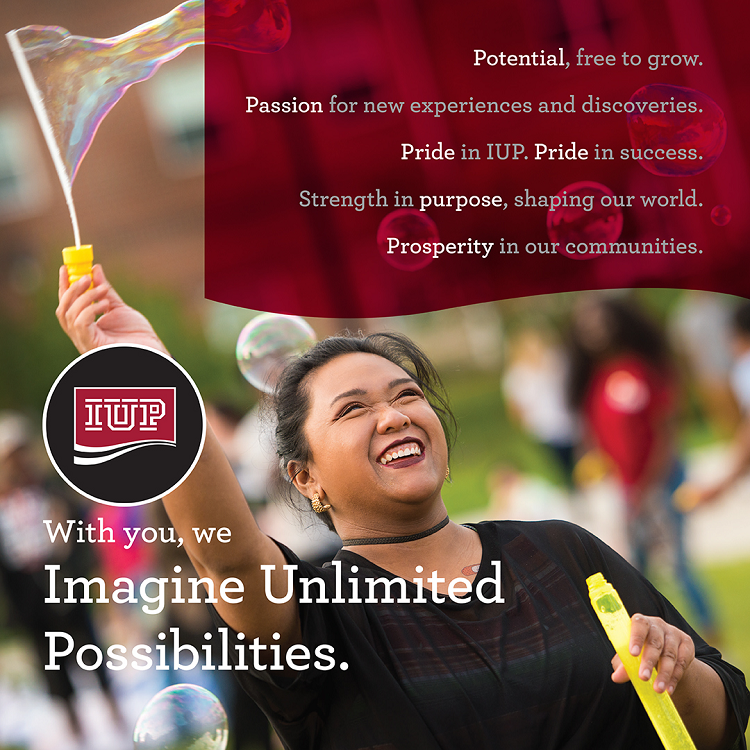 We Are Thankful for You
For the last several years, alumni and friendsvolunteers and donors who believe in what we dohave collaborated with us to plan and implement a campaign that will transform IUP. Their hard work culminated in the public announcement last April of the Imagine Unlimited Campaign's $75-million goal.
We couldn't have set that goal, nor could we have made that announcement, without their confidence and support. We couldn't have done it without yours, either. This report shows how your philanthropic investments deeply and positively impact the IUP student experience. That when you give, you make a difference. That our students appreciate what you do for them. Thank you!
As we continue to work toward the $75-million goal, the Imagine Unlimited Campaign will continue to articulate the reasons reaching the goal is critical. Outstanding students need an outstanding experience that goes far beyond the borders of the classroom and the campus. We push students to go beyond the safe, comfortable norms of a university education. We create an intentional experience that is powerful both inside and outside the traditional classroom. IUP students start using their growing knowledge and skills to make a difference well before they complete their degrees. Here, they prepare to tackle challenges we cannot yet imagine.
This is what drives the Imagine Unlimited Campaign. We want to do more. To inspire our students to overcome what they may view as barriers and reach their full potential. To ensure our communities and workplaces of the future may flourish. To create a life of prosperity for all.

I see no limit to what we can achieve as a community.
In fact, with you, we already are beginning to realize some of what we imagine.
In appreciation,
Michael Driscoll
President