2014-15 Donor Reports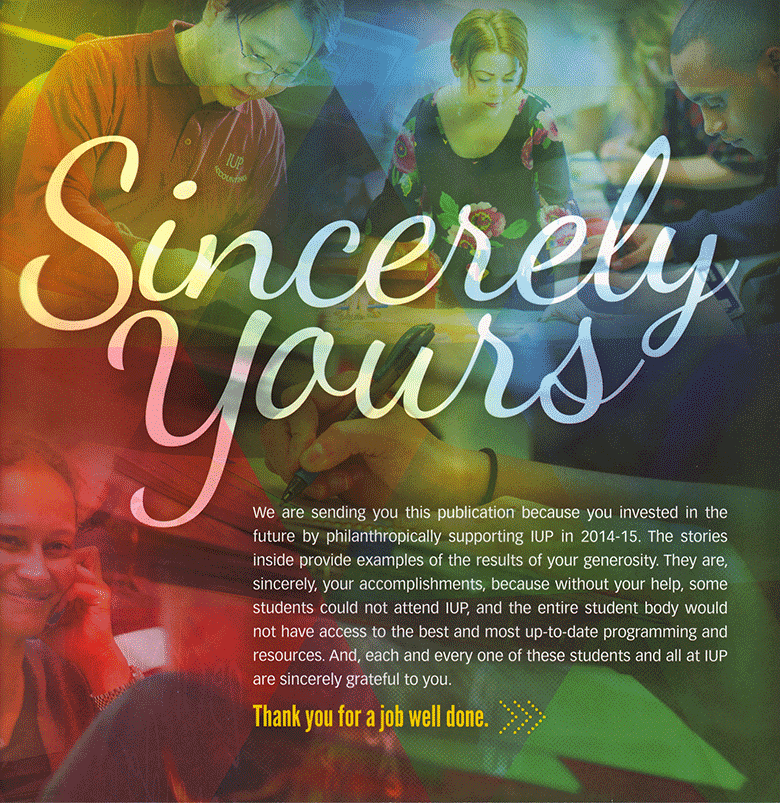 All those who philanthropically supported IUP received in the mail a printed report; the cover of that report is shown above.
Philanthropic support is powerful, and we at IUP thank everyone who gives to the Foundation for IUP. You help us accomplish remarkable things. Without your help, some students could not attend IUP, and the entire student body would not have access to the best and most up-to-date programming and resources. Each and every one of them is sincerely grateful to you.
Please accept our thanks for a job well done!

Your Support Makes Great Things Happen
See Who Gave to IUP During 2014-15.
See How Investors Designated Their Gifts.