IUP at Harrisburg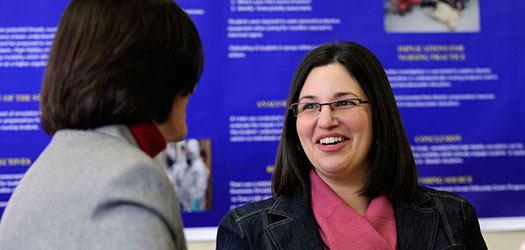 Learn from doctoral-level faculty who have extensive experience in their field.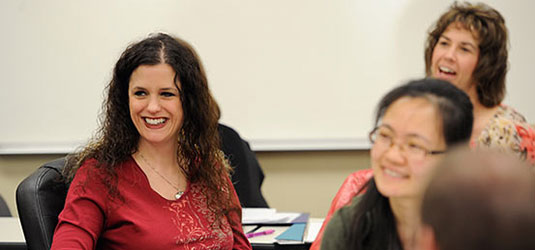 Enjoy the flexible course schedule offered by IUP at Harrisburg.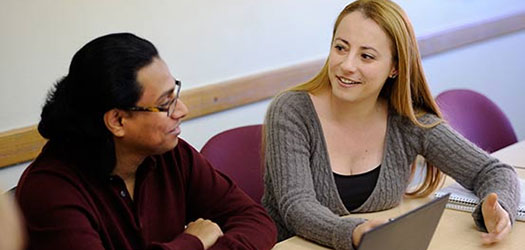 Complete your coursework as a cohort and build a supportive professional network.
Designed specifically with the working professional in mind, IUP offers several graduate degrees at the Dixon University Center in Harrisburg that are sure to fit your schedule. Just minutes off of I-81 on Harrisburg's riverfront, IUP at Harrisburg offers evening, weekend, and even some online classes depending on your degree of choice to further your education while you're working.
If you're a working professional in the Harrisburg area who wants to further their education without sacrificing their career, IUP at Harrisburg is perfect for you.
To help you calculate your cost of attending IUP at Harrisburg, check out this cost estimator that is updated with our current 2017–18 IUP graduate tuition numbers. (Note: Using the estimator your browser may lead to incorrect calculations. For best functionality, download the estimator and open in your Acrobat Reader.)
What IUP at Harrisburg Can Offer You:
Complete coursework on your schedule: several of the advanced degrees at IUP at Harrisburg allow students to take two courses per semester on weeknights and/or weekends, with some online classes to accommodate working schedules.
For students with a DNP, you can complete the accelerated PhD in Nursing program in just 33 credits, transitioning from working in the field to teaching in a classroom in a flash.
Receive individual attention from doctoral-level IUP faculty members who have extensive professional and academic experience in their areas of expertise.
Take your courses with a cohort, and build a supportive professional and academic network by moving through your classes as a group.