How You Invested in IUP
As the chart suggests, IUP has a variety of needs, and we've categorized them into four areas.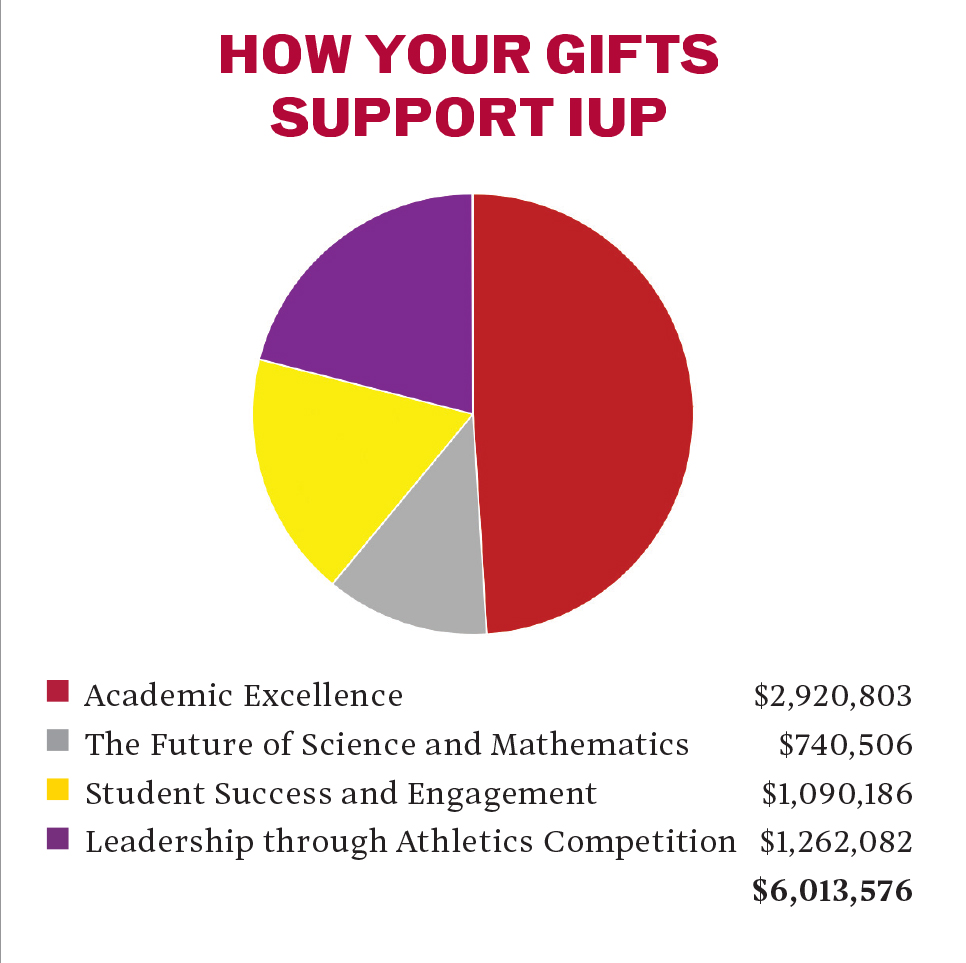 Regardless of category label, the student experience lies at the core of each and every expenditure of charitable funding.
The print version of this report, mailed to all who gave to IUP, featured several scholarship awardees. See Your Gifts at Work to read their stories and learn how your support impacts the student experience.