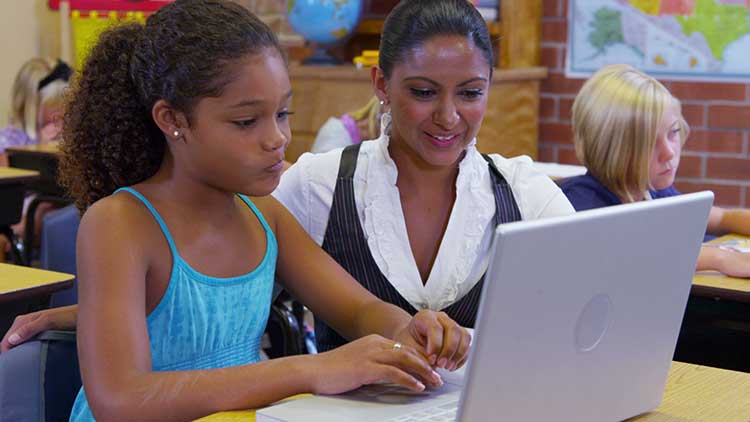 The 16-18 credit certificate in urban education prepares education majors for teaching in urban school districts, where the need for high-quality teachers is great. Coursework and field experiences emphasize the historical, economic, political, and socioeconomic contexts of urban schools and seek to develop within future teachers the skills, knowledge base, and dispositions for working with students whose backgrounds and life experiences may differ from their own.
Courses and field experiences provide education majors with the requisite knowledge, attitudes, and skills for addressing the educational challenges that are often unique to urban settings. The certificate allows the college and the university to more fully prepare education majors for their future positions by highlighting the particular rewards and challenges of urban teaching through this pathway.
Education majors who would like to earn the Urban Certificate may apply by submitting a completed application to Kelli Paquette, Assistant Chairperson, Department of Professional Studies in Education, 303 Davis Hall. Applications may be emailed to Dr. Kelli Paquette at kpaquett@iup.edu.
Required Courses1,2,3
EDUC 342 Pre-Student Teaching Clinical II1, 1cr
EDUC 441 or EDUC 421, and EDUC 441 or EDUC 461, and EDUC 4712, 10-12cr
FDED 440 Orientation to Teaching in Urban Centers, 2cr
FDED 441 Field Experience in Urban Education3, 3cr
Total Certificate Requirements: 16-18
1Field experience portion of this course must be completed in an urban setting.
2Student teaching must be completed in an urban setting. The number of student teaching credits and the course numbers vary in accordance with the requirements of the major.
3This course may replace EDUC 242 Pre-Student Teaching Clinical I in some education programs. Others may substitute this for the field experience portion of EDUC 242.
EDUC 342 continues to develop and refine competencies that related to individual major fields of teaching through university-based instruction as well as participation and teaching in a preK-12 school field experience.
EDUC 421 (5-6cr) and EDUC 441 (5-12cr) provide students with experience teaching at the elementary or secondary level.
EDUC 461 (6cr) and EDUC 471 (6cr) provide teaching candidates with experience teaching students with special needs at the preK to grade 8 level.
FDED 440 provides an understanding of urban learners and their unique learning needs and conditions.
FDED 441 provides a specialized experience for students who are considering teaching in inner-city schools. Participating pre-service teachers receive significant exposure to English language learners and students with special needs in schools located in an urban center.