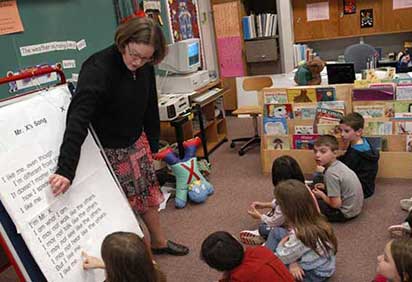 Our Highly Respected Program Gives You an Edge
Choosing a career in education is the equivalent of watering a garden. Knowledge is sustenance. Without it the mind, body, and soul won't grow. By giving to others, you enrich your own life and shepherd society toward new vistas and discoveries. Our programs in teacher preparation have earned a reputation for excellence. You'll graduate well prepared to lead a classroom successfully.
Become a highly qualified, competent, and effective teacher for all students.
Master the best teaching practices. You'll earn the academic requirements for Pennsylvania certification in both pre-K to grade 4, as well as special education pre-K to grade 8.
Enrich your knowledge by combining your coursework in early childhood education and special education with extensive field experiences in a variety of settings.
Become qualified to use the appropriate techniques and strategies to expand your students' cognitive, social, emotional, and physical development.