Professional Preparation Program P3 Seminar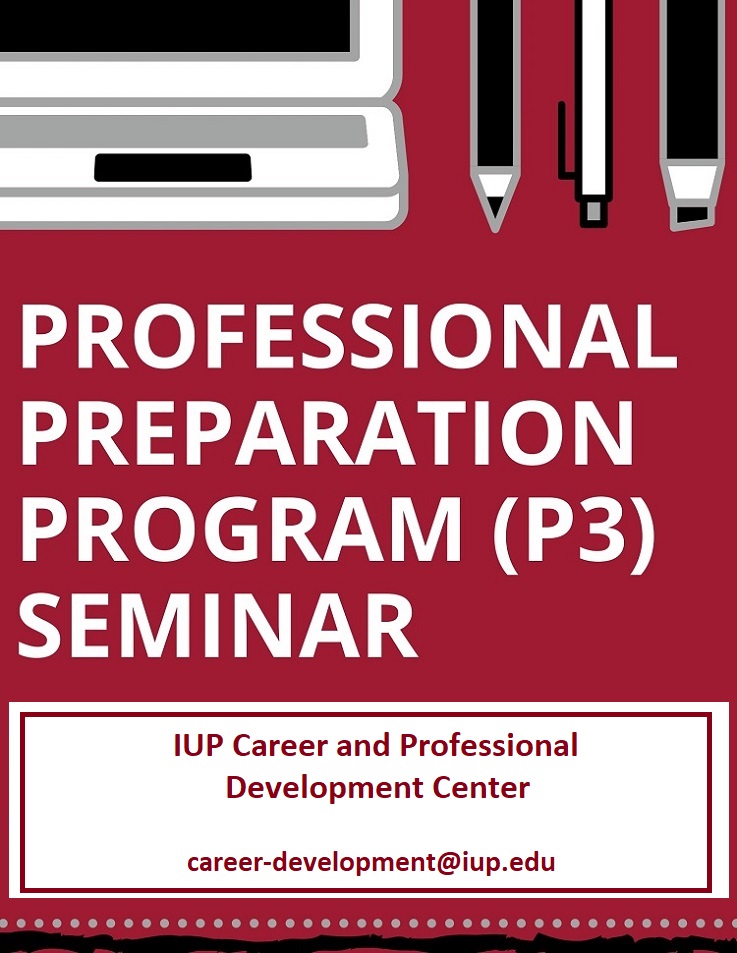 The P3 seminars are not-for-credit seminars that contribute to IUP students' development as individuals, professionals, and teammates. The seminars also help students to identify a career path and optimize their learning and experiences to contribute to their retention, persistence, and success.
The P3 seminars are micro-seminars spanning eight weeks with two to three hours of seminar times per week (5:00-8:00 p.m.) and one to three hours of outside seminar work per week, beginning Tuesday, September 22 and finishing Tuesday, November 10, 2020.
IUP students can register here.