RoadTrip IUP
Wondering what to do with your life?
See careers come to life through stories and advice from people who've been in your shoes.
See how people like you found work that they love.
Whether you're exploring new career paths or looking for inspiration, find the guidance you need from the stories of others.
Eleven years ago, four students from IUP visited three cities, spoke with six alumni, and created one video you've got to see!
During Spring Break 2009, four undergraduate students traveled to New York City, Philadelphia, and Washington, DC to film interviews with six IUP alumni about their experiences in college and in their professional and personal lives. The result is RoadTrip IUP, a video inspired by the PBS documentary and series RoadTrip Nation. The founders of RoadTrip Nation sought to help students explore their potential future paths by seeking the stories of individuals who have chosen to live life based on what they are passionate about.
The Students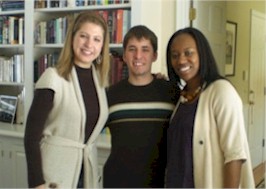 Emily Dowdell: Senior Spanish education major with a minor in theater; member of the IUP Ambassadors and Cook Honors College
DeAnna Allen: Senior journalism major and member of the IUP Ambassadors
Justin Rossi: Sophomore criminology pre-law major and member of Delta Epsilon Iota, an honorary fraternity for career-focused students
Brandon Roudebush: Junior communications media major and the team videographer
The Alumni
Leland Hardy, Eberly College of Business '84: Entrepreneur, Wall Street analyst, professional boxer, professional actor; speaks six languages
Matthew Edmiston, Natural Sciences and Mathematics '07: Biology teacher, Roberto Clemente Middle School, Harlem
Bruce Graham, Fine Arts '79: Playwright with 12 plays, two movie screenplays, and television show and movie scripts
Kim Glovus, College of Education '81: News reporter/personality, KYW News Radio
Stephanie Lambidakis, Humanities and Social Sciences '81: Emmy Award-winning news reporter; Cable News Network, ABC News, and CBS News/Radio
Elaine Sheetz, Fine Arts: Music teacher and restaurateur with five restaurants in the DC region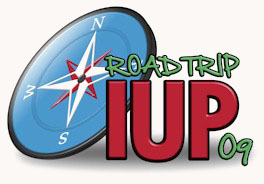 Video Running time: approximately 60 minutes