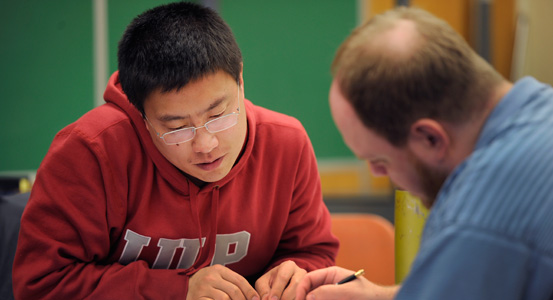 For some students, tuition is a struggle. Others may make ends meet for tuition but then might run out of funds for books and supplies.
Your gifts to Dean's Merit Scholarship funds enable each of the colleges to ensure each student can meet the most basic financial obligation to complete the chosen course of study.
When making a contribution to the Dean's Merit Scholarship effort, you do have the option of choosing which college should benefit from your gift:
College of Education and Communications (5305)
Eberly College of Business (5310)
College of Arts and Humanities (5397)
College of Health and Human Services (5311)
Kopchick College of Natural Sciences and Mathematics (5313)
Give Now
You may make an immediate gift online by following the link above. Or, get print forms that you may mail to us. Either way, we thank you!