Dean's Innovation Fund: Kopchick College of Natural Sciences and Mathematics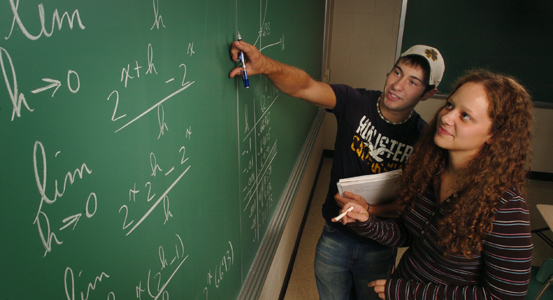 Gifts to the Dean's Innovation Fund for the College of Natural Science and Mathematics can support the following:
Scholarships for and recognition of outstanding students
Funds for student travel to conferences to present their research results
Faculty/undergraduate research collaboration
Specifically, gifts can be used for
$50: Purchase a science book for the Libraries
$100: Pay passport/visa fees for a study-abroad student, provide a prize to encourage student excellence in research, purchase a science reference book for a laboratory
$250: Purchase equipment to be used in laboratories
$500: Support a student science club field trip, sponsor a student's attendance at a professional meeting
$1,500: Host a visiting science lecturer, support a summer school scholarship
$2,500: Travel support for a student to study abroad, partial graduate student stipend
You may make an immediate gift online by following the link above. Or, get print forms that you may mail to us. Either way, we thank you!