Dean's Innovation Fund: College of Humanities and Social Sciences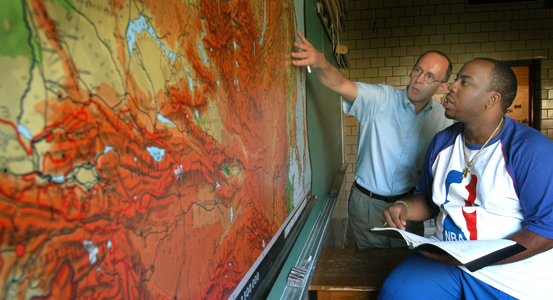 The dean of the College of Humanities and Social Sciences has noted the following needs for the college.
Increased internship funding and support for students both nationally and abroad.
Travel: Recent gifts helped support travel to the Lilly South Conference in North Carolina. This conference investigated gender differences in learning, incorporated technology into teaching, and encouraged critical thinking.
Increased scholarship aid to students
Student participation in unpaid internships when they cannot afford to take an unpaid position
Funds to make possible incorporate of hands-on service learning components in the classrooms, such as trips off campus to volunteer for local government service or at homeless shelters
Sponsorship for students to present research papers at national and international conferences
Funds to bring nationally recognized speakers to the college
Funds to offer symposiums on campus, such as the panel that examined the Sago Mine tragedy
Specifically, gifts can be used for the following:
$25: Presentation supplies for two students; videos for students in Latin American Studies, Pan African Studies, or Asian American Studies classes; tickets for two students to attend an on-campus cultural event
$50: One textbook, registration fee for two students at a regional conference
$100: Contribution to a departmental scholarship, partial costs of a passport/visa for a student to study abroad, graduate or professional school application fee for a current student
$500: One semester's worth of books for student in need, establishment of an outstanding student award for a department
$1,500: Summer housing for a student to participate in an out-of-state internship, travel and lodging expenses for an out-of-state conference
$2,500: Educational speaker to complement a First-Year Experience course, stipend for an unpaid internship
You may make an immediate gift online by following the link above. Or, get print forms that you may mail to us. Either way, we thank you!