Dean's Innovation Fund: Eberly College of Business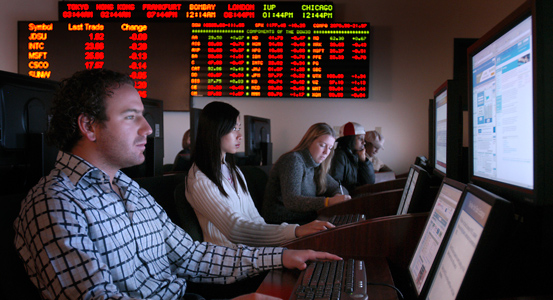 Gifts to the Dean's Innovation Fund of Eberly College of Business and Information Technology support the following:
The largest business internship program in the state of Pennsylvania, providing internship opportunities with many major corporations in virtually all the major cities in the eastern half of the United States. Many interns go on to secure permanent employment within the company.
An in-house coordinator who works to connect students with employers and also several career fairs both on and off campus. Eberly places a high value on assisting students with internships and career placement.
Campus speakers, such as Executive-in-Residence Thomas Costello, from Upstreme, Inc.
Technological enhancements, including software and programs for the Financial Trading Room
The Wall Street Journal: Students are provided with on-line and print access to all national and international associated publications
Travel. For example, in the past, students have visited the New York Stock Exchange, the Chicago Money Museum, the Pennsylvania State Leadership Conference, the PBL National Conference Competition, and the International Business Association meeting. Professional development and travel allow both faculty and students to act as ambassadors for the college. This is also an excellent opportunity to gather new information and network with future colleagues and current peers.
You may make an immediate gift online by following the link above. Or, get print forms that you may mail to us. Either way, we thank you!