IUP Phonathon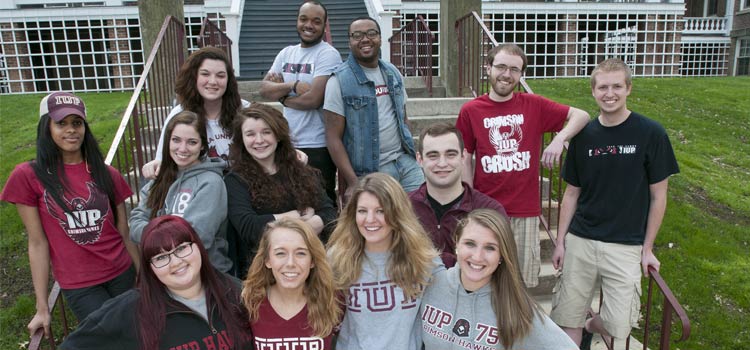 What is the Phonathon Program?

Indiana University of Pennsylvania's Phonathon Program helps alumni, friends, and parents stay connected to the University. Throughout the academic year, approximately 40 students from various backgrounds dedicate time to hear about your IUP experience, update you on campus news, ensure that your information on file is correct and ask for your support to the university.
When your phone rings with the 724 area code, please answer the call to speak with a student who is eager to hear about your time at IUP!
Impact
See how your annual gifts helped support IUP students with this year's summary of giving.
"I love my job at the Phonathon on campus because I've made friends with my coworkers and I also get the chance to speak with different alumni. Talking to alumni gives me the chance to hear about the university in the past and also update alumni on how things are now. I've received many generous pieces of advice and hilarious stories from alumni that I won't forget. I'm happy to be a part of such a great group of students working together for the university. "
Anastasia, Nursing Major