Make Sure You Count Yourself in the 2020 Census!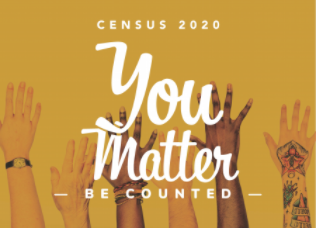 Time to be counted! Like on-campus college students, off-campus students should count themselves at the place where they live most of the time. For most students, this is Indiana, Pennsylvania. All housemates and roommates living in a shared apartment need to be included—and if you haven't already responded, now is the time to do so!
Please go to www.2020census.gov to respond today. The deadline to respond is September 30. Make sure your community gets the share you deserve!
What you need to know...
Your census data will not be shared with any other agency.
You must include all the information of everyone who lives at your address. There is no designated head of household to respond to the census, but it is important for everyone's information to be recorded.
International students attending college in the US should also fill out a Census form listing their college address. Refer to the 2020 Census Residency Rules and Criteria publication for information.
Thank you all for your response to the 2020 Census!