#IUPLeads is Back!
Posted on 2/16/22 3:08 PM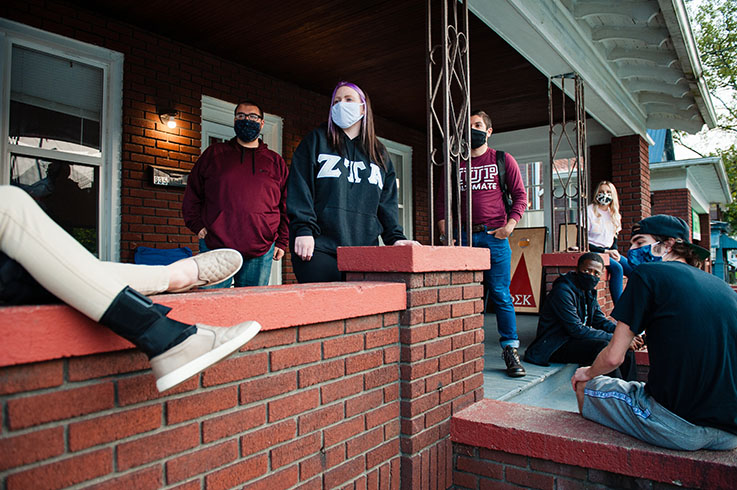 The Division of Student Affairs is once again sponsoring the #IUPLeads campaign. Interested student groups and organizations have the chance to win up to $250 by participating in the campaign. Interested groups should register on Crimson Connect by March 22. Participants will:
Sign up and attend either a Green Bandana Project or Green Dot Training.
Post 10 times on the group's social media channel with stress relief, mental health awareness, or alcohol safety tips.
Decorate a window in Folger Student Center.
Student Affairs (with funding from other divisions) has been offering some iteration of #IUPLeads for almost five years! The campaign provides student groups an opportunity to band together to produce messaging to students across the university while getting money to support their organization.