MVRC's New Location
The Military and Veterans Resource Center welcomed all students, staff, and faculty to its Open House to celebrate the Center's new space on the IUP campus. Tuesday, November 9, was a day of celebration for the staff of the Military and Veterans Resource Center, as they greeted visitors from across campus to show off the newly remodeled space in Suites on Maple East.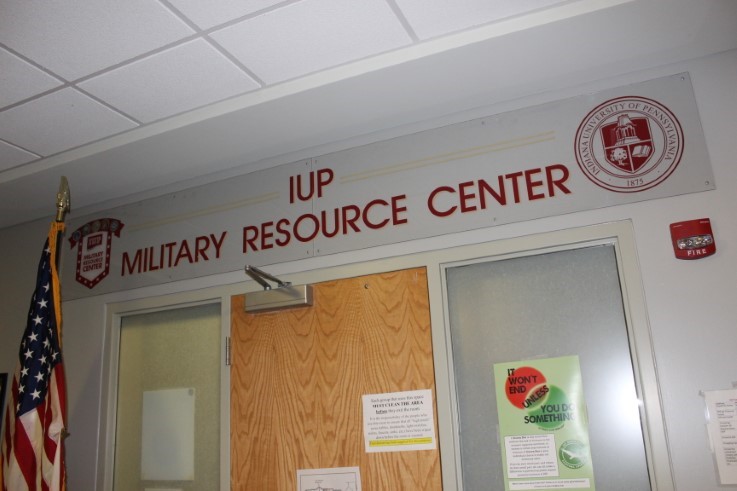 The MVRC officially moved into the new location at the start of the fall semester, leaving behind their previous office in Pratt Hall. The Open House, which was intentionally planned in conjunction with other Veterans Day events, featured tours of the new space and lunch (provided by Aramark). Cory Shay, director of the MVRC, was thrilled to show off the Center's new offices. 
Shay remarked, "We were in our previous location for about seven years. I love our new site in Suites on Maple East. I think that it lends itself to better serve our students. Pratt Hall was good to us for several years, but it was starting to get crowded. With the onset of COVID-19, our lack of space became even more apparent. Now, we can offer a variety of amenities to our military-affiliated students more efficiently. We have a well-equipped computer lab, free printing, fax services (as the VA still utilizes that old technology), a student lounge area, a conference room, and, of course, veterans' benefits information."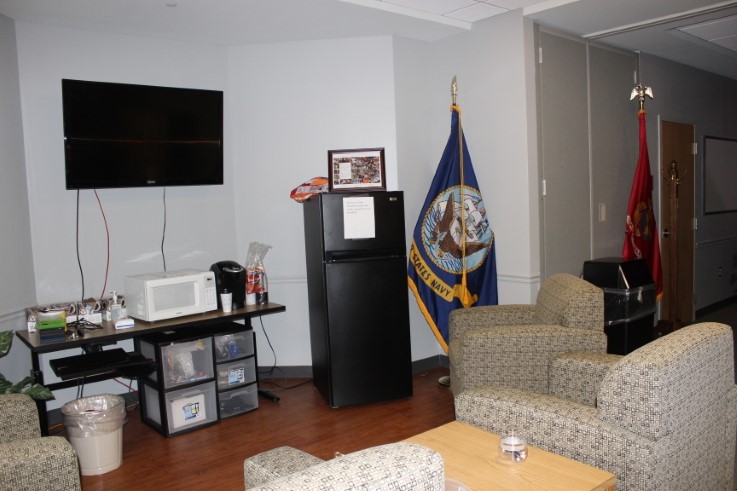 The new and improved MVRC is a spot on campus for all military-affiliated students to congregate, relax, and work on projects. The Center has lockers available for students who live off-campus and a refrigerator, coffee center, microwave, and television.
From an aesthetic perspective, the new location stands in strict contrast to the space in Pratt Hall. Shay was intentional in its design, incorporating official IUP colors and artwork. All decisions about the new location took into consideration the students' perspective. The MVRC conducted a survey for students to see what they wanted to have in the space and how the Center could improve its services.
The most frequent suggestion was about the location of Pratt Hall. One of the purposes of the MVRC is to provide a place for students to get together in between classes. Suites on Maple East is more centrally located for students to drop in. One student commented, "If I'm taking classes at Eberly, I don't want to walk all the way across campus, especially in bad weather, to take advantage of the amenities within the MVRC."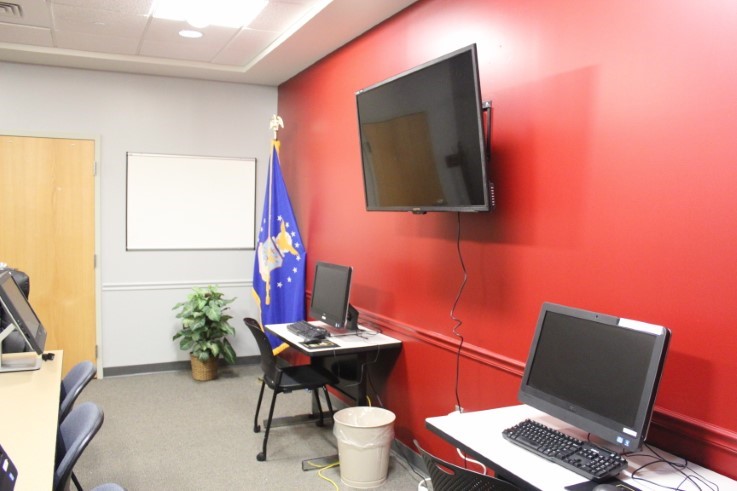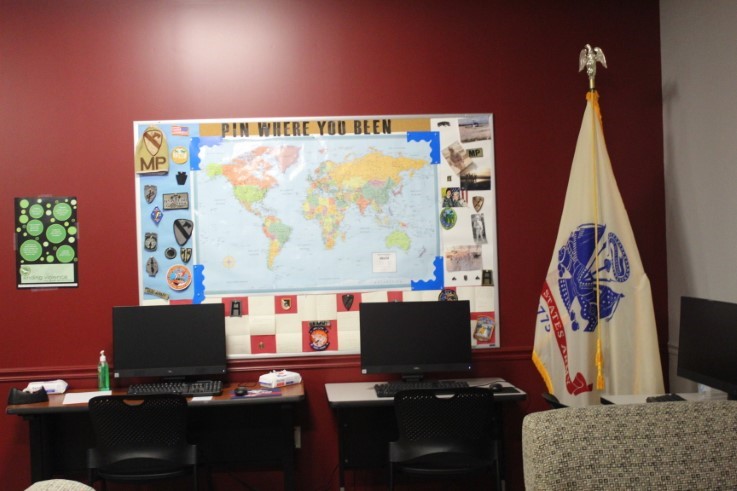 Shay indicates that the new location and décor of the Center was deliberate, as the number of veteran students is going down. Still, the number of students who fall within the "military-affiliated" category is growing. That means that more students utilize their parents' or guardians' benefits.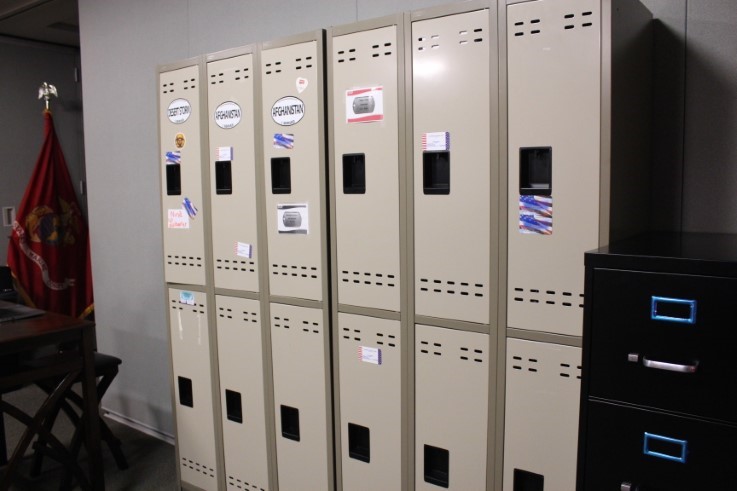 The Center still honors the military, but is now more relatable for students who fall into the "military-affiliated" category. In the past, students would remark that the space in Pratt Hall felt more like a military recruitment center versus a place for students to relax. That is no longer the case.
Shay said, "If you are a military-affiliated student, please think of this space as yours. You can stop by with your friends and utilize all our amenities. If you need to heat up your lunch, store your materials between trips to campus, grab a cup of coffee, or would like to work on a group project, please stop by."
Shay continued, "So far, the reception of our new location has been incredibly positive. Students appreciate the change in décor. This feels more welcoming."
Shay and his student workers are excited to begin this new chapter in IUP's MVRC history.
If you are unsure if you qualify for benefits, just reach out to the staff at the MVRC. They will get you answers.
Veterans Day Celebration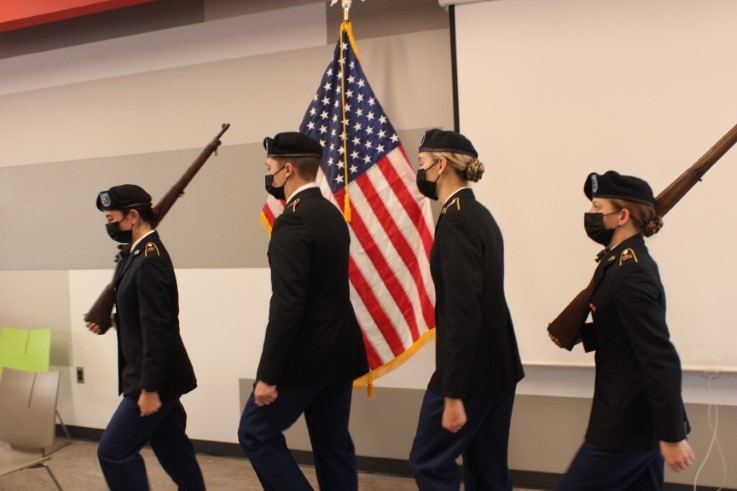 The MVRC's Open House was just one event held to honor veterans. On Wednesday, November 10, the MVRC hosted a Veterans Day Celebration in the Folger Student Center. All of campus was welcome to attend the event, which featured IUP's ROTC Color Guard, an introduction and remarks from President Michael Driscoll, the reveal of the MVRC's Poster Contest winner, lunch, a moment of silence to remember veterans who are no longer with us, and an array of guest speakers. This included Bob Menzi (district attorney), Steve Reinoehl (from Veterans Outdoors), Kate Gavin (from Suicide Prevention), David Gray (from Vets Place), and Melissa Ernst (from Veterans Leadership of Western Pennsylvania).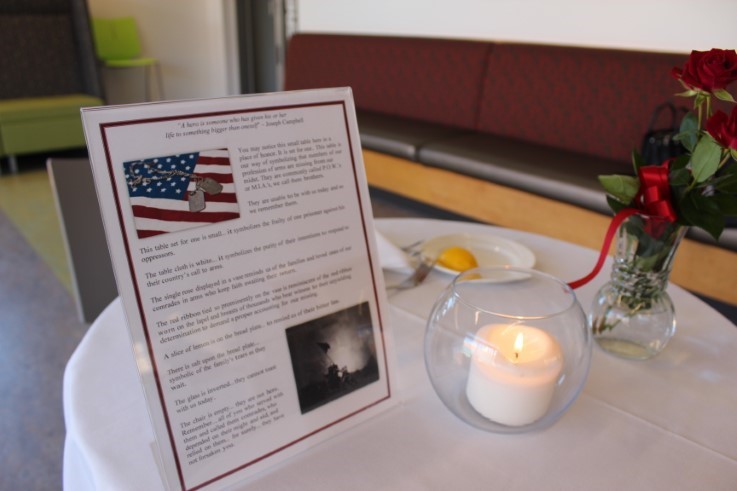 The celebratory event, which was well attended, also provided a plethora of resources for veterans. Vendors were on hand to offer support and information for veterans. Some of these included the District Attorney's Office and Career Link. If you were unable to attend the event, you may reach out to Cory Shay for referrals.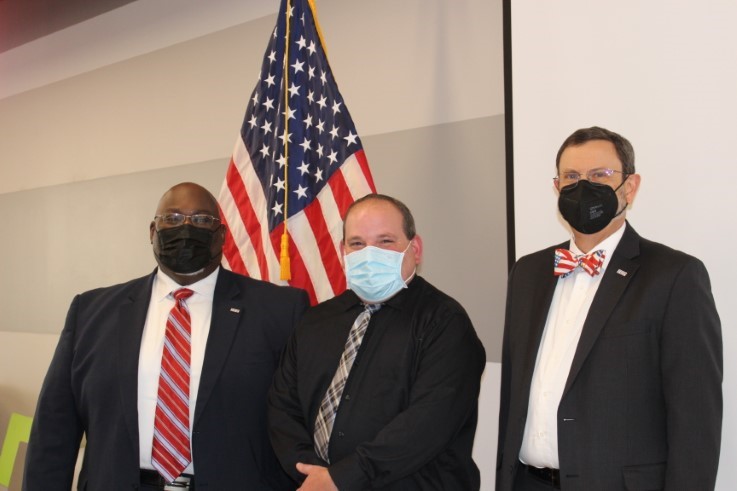 In closing, Shay said, "I would like to thank everyone who attended last week's events to honor our veterans. I'd like to offer the names of IUP students who made the ultimate sacrifice for our country. Those students and alumni include LT General Joseph S. Laposata (class of '60), Major Richard J. Curry (class of '61), LT James K. Flannery (class of '69), Captain Robert M. Young (class of '67), Spc. Christine Mayes, Sgt. Frank Walls, and Spc. Beverley Clark. Clark did not attend IUP, as she was killed in action during the Gulf War, but she had planned on enrolling in one of IUP's teaching programs. Thank you to all those who served our country."