Evidence from the Pass/Fail Survey, which was conducted in fall 2020 by the Student Government Association, provided unique insights into the experiences and challenges that IUP students are undergoing. Notably, high levels of stress and anxiety were cited by many students via the survey.
Coupled with anecdotal evidence from students across campus, the university has identified mental health and wellness as a top priority to address, and the Division for Student Affairs is responding. Leaders Kevin Foster, Ann Sesti, and Caitlin Aiello have revitalized the #IUPLeads campaign to function in new ways to better support the student experience, especially during the pandemic.
The goal of #IUPLeads is twofold: to engage students through social norming to address that anxiety during this exigent time is "normal" and that resources are available at IUP to help. The campaign will also continue to push COVID-19 safety best practices to ensure a more healthy and happy IUP community.
The campaign is currently underway. It allows student organizations and groups to participate with a $200 incentive. Student groups must take part in a Green Bandana Project training and contribute heavily on social media by sharing posts surrounding mental health and COVID-19 safety.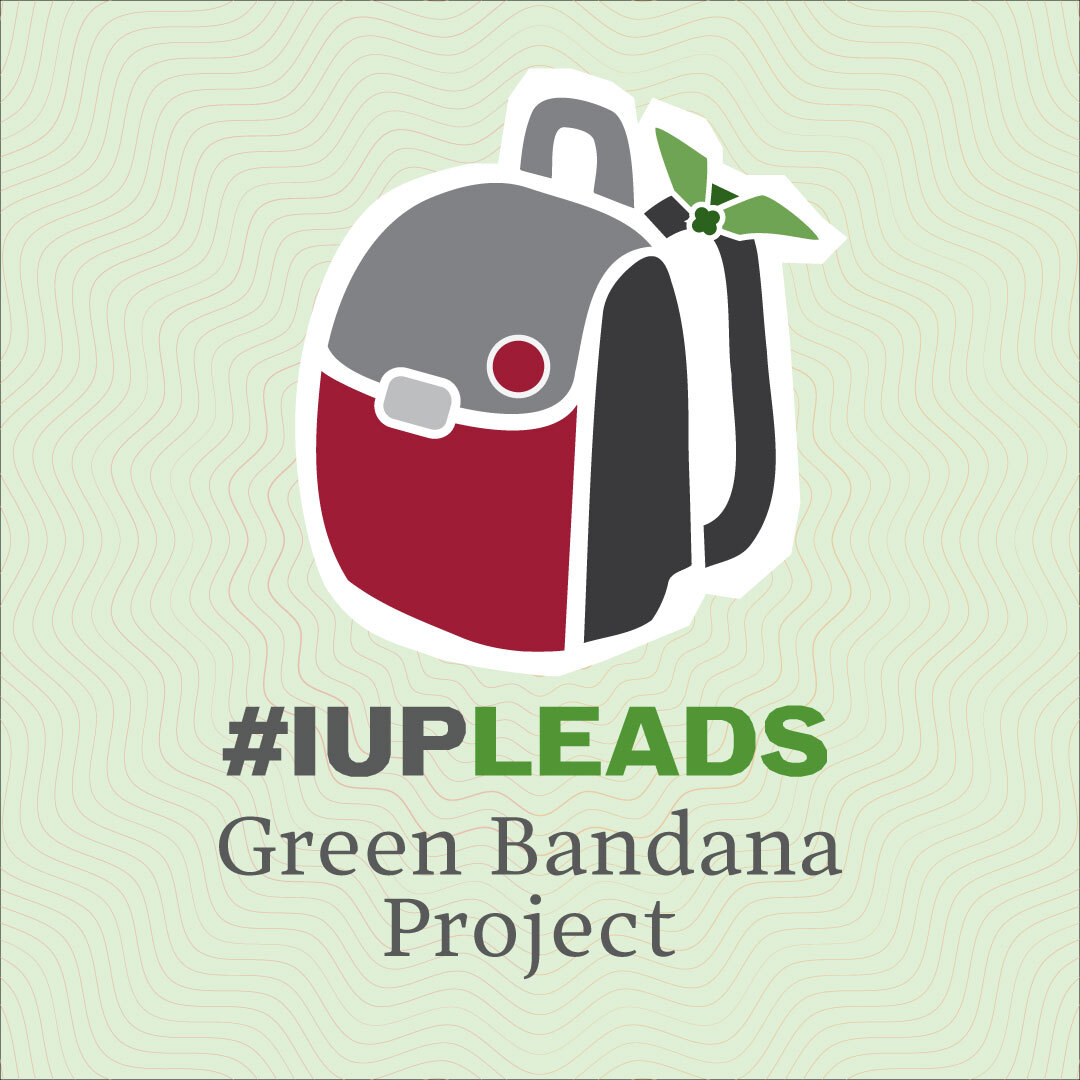 The Green Bandana Project, managed by Health and Well-Being's Sara Dillon, has trained over 100 students this past week. The goal of the Green Bandana Project is to reduce the stigma of mental illness and provide resources for students in need while forming stigma-free unity on IUP's campus. Participants are encouraged to display green bandanas on their bookbags to show solidarity.
Dillon stated, "It was great seeing so many different organizations participate in the training, and I believe this will help us spread the word about the Green Bandana Project across campus and enable us to reduce the stigma surrounding mental health."
To receive a green bandana, students who have been trained can reach out to Dillon via email at sdillon@iup.edu.
Starting February 8, participating student organizations will begin their social media blitz, posting under #IUPLeads. The entire campus is invited to follow the hashtag and engage with those posts so that their reach goes further and speaks to as many students as possible. Foster, Sesti, and Aiello are incredibly proud of the now 17 student groups and organizations engaging in the campaign. The leaders would also like to thank Sara Dillon for her efforts in training the student organizations through the Green Bandana Project and the Division of Marketing and Communications for their help in promoting the movement to a broader audience and creating an Instagram sticker for student groups to use in their posts.