Are you concerned that you or child may have a hearing loss?
Hearing screenings:
Our clinicians provide hearing screenings. While these cannot provide you with specific information about the severity and nature of your loss, they can help you to determine if you or your loved one should go to a local audiologist for a more comprehensive hearing evaluation.
If you are already enrolled in our clinic, you will be offered a hearing screening on a regular basis. Clients who do not pass the screening will receive referral information for audiologists in their area.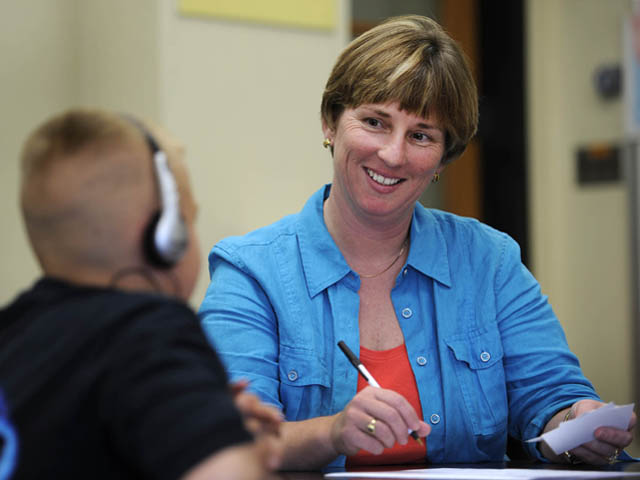 What will you learn from a hearing evaluation?
Our clinic maintains a list of local audiologists who can conduct an audiological evaluation of your hearing across a variety of frequencies and your understanding of speech in quiet and/or noise background situations. If you show a pattern of hearing loss that may be corrected with medical or surgical treatment, the audiologist will refer you to a physician who specializes in diseases of the ear.
Call the clinic for information, 724-357-2451.