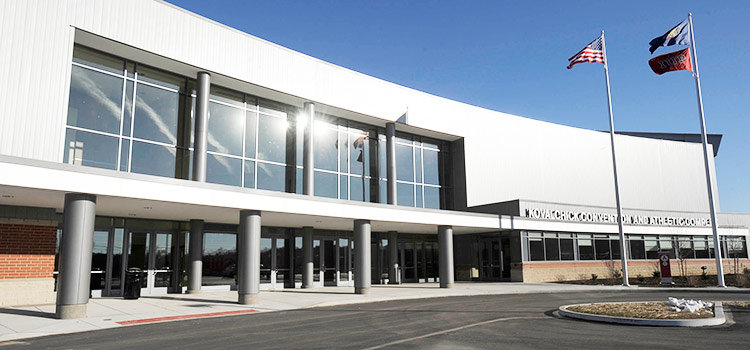 The 2016 State System Summit will be held at the Kovalchick Convention and Athletic Complex, located on the campus of Indiana University of Pennsylvania along Wayne Avenue.
The facility is a 148,500-square-foot complex and offers multi-use adaptable spaces, including the 5,000-seat Ed Fry Arena, the 630-seat Toretti Auditorium, the 17,000-square-foot state-of-the-art Conference Center with multiple breakout rooms, and the 6,000-square-foot Corporate Training and Executive Conference Center.
Parking for the Summit
Please refer to the Summit Parking Map (PDF) and the area marked with green stars. General (free) parking is in the three-tiered lot along Wayne Avenue. No parking permits/tags are required. The GPS address for this lot is 1138 Wayne Avenue (coordinates: N 40.36.34 / W 79.9.40). Handicapped parking and a limited amount of general parking spaces are available in front of the KCAC main entrance. Please note that parking behind the venue is for faculty, staff, and commuters with parking permits. All others will be ticketed.